---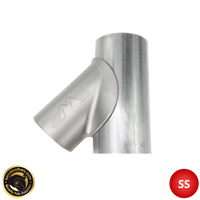 60-66mm High Flow Stainless Steel Wastegate Merge For 3" Straight Tube | Motion Raceworks
Motion Raceworks
60-66mm High Flow Cast Stainless Wastegate Merge To Fit 3" OD Straight Tube
Motion Raceworks is committed to improving the performance and quality of builds. Every year we see dozens of instances of lost races or frustrated racers who have had wastegates merges crack off at the weld joint. 
Wastegates are heavy especially depending on size and piping design. Inherently in fabricating a merge you are shaping metal, grinding, deburring and then welding a corner joint on only one side. This creates a weak point prone to cracking and/or breaking especially with extreme heat cycles.  
Motion's new High Flow Wastegate merge combats all of these common issues with a cast "doubler" or high strength merge. Its unique saddle design is intended to be strong and versatile allowing you to position the merge anywhere on the outside of straight 3" tubing.  From there you can mark out the inner dimension, cut, and weld the flange on. 
Product: 60-66mm High Flow Stainless Steel Wastegate Merge For 3" Straight Tube

Material: Cast from weldable 316 stainless steel ( compatible with 304SS )

Benefits: Saddle design extends past weld joint to allow for a strong and robust lap joint & Merge/Opening internally is over double the size of a typical internal pipe joint for higher priority flow to the wastegate.
What you get: 1x wastegate marge packed and delivered to your door. 
Product Code: 21-1301
---
You might also like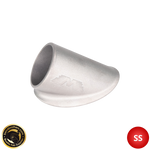 Motion Raceworks
{"id":7562598514934,"title":"45-50mm High Flow Stainless Steel Wastegate Merge For 2.5\" Mandrel Bend | Motion Raceworks","handle":"45-50mm-high-flow-stainless-steel-wastegate-merge-for-2-5-mandrel-bend","description":"\u003ch1\u003e45-50mm High Flow Cast Stainless Wastegate Merge To Fit 2.5\" OD Mandrel Bend\u003c\/h1\u003e\n\u003cp\u003e \u003c\/p\u003e\n\u003ch2\u003e\n\u003cspan\u003eMotion Raceworks is committed to improving the performance and quality of builds. Every year we see dozens of instances of lost races or frustrated racers who have had wastegates merges crack off at the weld joint. \u003c\/span\u003e\u003cbr\u003e\n\u003c\/h2\u003e\n\u003ch3 data-mce-fragment=\"1\"\u003eWastegates are heavy especially depending on size and piping design. Inherently in fabricating a merge you are shaping metal, grinding, deburring and then welding a corner joint on only one side. This creates a weak point prone to cracking and\/or breaking especially with extreme heat cycles.  \u003c\/h3\u003e\n\u003ch3 data-mce-fragment=\"1\"\u003e\u003cspan\u003eMotion's new High Flow Wastegate merge combats all of these common issues with a cast \"doubler\" or high strength merge. Its unique saddle design is intended to be strong and versatile allowing you to position the merge anywhere on the outside radius of a 45° or 90° bend of a 3\" OD piece of tubing.  From there you can mark out the inner dimension, cut, and weld the flange on. \u003c\/span\u003e\u003c\/h3\u003e\n\u003cp\u003e \u003c\/p\u003e\n\u003cp\u003eProduct: 60-66mm High Flow Stainless Steel Wastegate Merge For 2.5\" Mandrel bend\u003c\/p\u003e\n\u003cp\u003e\u003cbr\u003eMaterial: Cast from weldable 316 stainless steel ( compatible with 304SS )\u003c\/p\u003e\n\u003cp\u003e\u003cbr\u003eBenefits: Saddle design extends past weld joint to allow for a strong and robust lap joint \u0026amp; Merge\/Opening internally is over double the size of a typical internal pipe joint for higher priority flow to the wastegate.\u003c\/p\u003e\n\u003cp data-mce-fragment=\"1\"\u003eWhat you get: 1x wastegate marge packed and delivered to your door. \u003c\/p\u003e\n\u003cp data-mce-fragment=\"1\"\u003eProduct Code: 21-1303\u003c\/p\u003e\n\u003cp data-mce-fragment=\"1\"\u003e \u003c\/p\u003e","published_at":"2022-02-11T13:36:39+10:00","created_at":"2022-02-11T13:30:08+10:00","vendor":"Motion Raceworks","type":"Wastegate Merge","tags":["21-1303","Motion Raceworks","Stainless Steel","Trade-all","Wastegate Merge"],"price":14400,"price_min":14400,"price_max":14400,"available":true,"price_varies":false,"compare_at_price":null,"compare_at_price_min":0,"compare_at_price_max":0,"compare_at_price_varies":false,"variants":[{"id":42556256682230,"title":"Default Title","option1":"Default Title","option2":null,"option3":null,"sku":"MR0104550","requires_shipping":true,"taxable":true,"featured_image":null,"available":true,"name":"45-50mm High Flow Stainless Steel Wastegate Merge For 2.5\" Mandrel Bend | Motion Raceworks","public_title":null,"options":["Default Title"],"price":14400,"weight":0,"compare_at_price":null,"inventory_quantity":2,"inventory_management":"shopify","inventory_policy":"deny","barcode":"21-1303","requires_selling_plan":false,"selling_plan_allocations":[]}],"images":["\/\/bendbrothers.us\/cdn\/shop\/products\/45-50mm-2.5-63mm-Mandrel-Bend-Waste-Gate-Merge.png?v=1644550302","\/\/bendbrothers.us\/cdn\/shop\/products\/45-50mm-2.5-63mm-Mandrel-Bend-Waste-Gate-Merge-Bottom.png?v=1644550302"],"featured_image":"\/\/bendbrothers.us\/cdn\/shop\/products\/45-50mm-2.5-63mm-Mandrel-Bend-Waste-Gate-Merge.png?v=1644550302","options":["Title"],"media":[{"alt":null,"id":29179974877430,"position":1,"preview_image":{"aspect_ratio":1.0,"height":2048,"width":2048,"src":"\/\/bendbrothers.us\/cdn\/shop\/products\/45-50mm-2.5-63mm-Mandrel-Bend-Waste-Gate-Merge.png?v=1644550302"},"aspect_ratio":1.0,"height":2048,"media_type":"image","src":"\/\/bendbrothers.us\/cdn\/shop\/products\/45-50mm-2.5-63mm-Mandrel-Bend-Waste-Gate-Merge.png?v=1644550302","width":2048},{"alt":null,"id":29179974910198,"position":2,"preview_image":{"aspect_ratio":1.0,"height":2048,"width":2048,"src":"\/\/bendbrothers.us\/cdn\/shop\/products\/45-50mm-2.5-63mm-Mandrel-Bend-Waste-Gate-Merge-Bottom.png?v=1644550302"},"aspect_ratio":1.0,"height":2048,"media_type":"image","src":"\/\/bendbrothers.us\/cdn\/shop\/products\/45-50mm-2.5-63mm-Mandrel-Bend-Waste-Gate-Merge-Bottom.png?v=1644550302","width":2048}],"requires_selling_plan":false,"selling_plan_groups":[],"content":"\u003ch1\u003e45-50mm High Flow Cast Stainless Wastegate Merge To Fit 2.5\" OD Mandrel Bend\u003c\/h1\u003e\n\u003cp\u003e \u003c\/p\u003e\n\u003ch2\u003e\n\u003cspan\u003eMotion Raceworks is committed to improving the performance and quality of builds. Every year we see dozens of instances of lost races or frustrated racers who have had wastegates merges crack off at the weld joint. \u003c\/span\u003e\u003cbr\u003e\n\u003c\/h2\u003e\n\u003ch3 data-mce-fragment=\"1\"\u003eWastegates are heavy especially depending on size and piping design. Inherently in fabricating a merge you are shaping metal, grinding, deburring and then welding a corner joint on only one side. This creates a weak point prone to cracking and\/or breaking especially with extreme heat cycles.  \u003c\/h3\u003e\n\u003ch3 data-mce-fragment=\"1\"\u003e\u003cspan\u003eMotion's new High Flow Wastegate merge combats all of these common issues with a cast \"doubler\" or high strength merge. Its unique saddle design is intended to be strong and versatile allowing you to position the merge anywhere on the outside radius of a 45° or 90° bend of a 3\" OD piece of tubing.  From there you can mark out the inner dimension, cut, and weld the flange on. \u003c\/span\u003e\u003c\/h3\u003e\n\u003cp\u003e \u003c\/p\u003e\n\u003cp\u003eProduct: 60-66mm High Flow Stainless Steel Wastegate Merge For 2.5\" Mandrel bend\u003c\/p\u003e\n\u003cp\u003e\u003cbr\u003eMaterial: Cast from weldable 316 stainless steel ( compatible with 304SS )\u003c\/p\u003e\n\u003cp\u003e\u003cbr\u003eBenefits: Saddle design extends past weld joint to allow for a strong and robust lap joint \u0026amp; Merge\/Opening internally is over double the size of a typical internal pipe joint for higher priority flow to the wastegate.\u003c\/p\u003e\n\u003cp data-mce-fragment=\"1\"\u003eWhat you get: 1x wastegate marge packed and delivered to your door. \u003c\/p\u003e\n\u003cp data-mce-fragment=\"1\"\u003eProduct Code: 21-1303\u003c\/p\u003e\n\u003cp data-mce-fragment=\"1\"\u003e \u003c\/p\u003e"}
[{"id":77634666590,"handle":"all","title":"All","updated_at":"2023-12-11T22:50:20+10:00","body_html":"","published_at":"2018-10-01T09:38:24+10:00","sort_order":"best-selling","template_suffix":null,"disjunctive":false,"rules":[{"column":"variant_price","relation":"greater_than","condition":"0"}],"published_scope":"global"},{"id":390438093046,"handle":"high-flow-wastegate-merges","title":"High Flow Wastegate Merges","updated_at":"2023-10-21T13:30:24+10:00","body_html":"\u003cp data-mce-fragment=\"1\"\u003eMotion Raceworks is committed to improving the performance and quality of builds. Every year we see dozens of instances of lost races or frustrated racers who have had wastegates merges crack off at the weld joint. \u003c\/p\u003e\n\u003cp data-mce-fragment=\"1\"\u003eWastegates are heavy especially depending on size and piping design. Inherently in fabricating a merge you are shaping metal, grinding, deburring and then welding a corner joint on only one side. This creates a weak point prone to cracking and\/or breaking especially with extreme heat cycles.  \u003c\/p\u003e\n\u003cp data-mce-fragment=\"1\"\u003eMotion's new High Flow Wastegate merge combats all of these common issues with a cast \"doubler\" or high strength merge. Its unique saddle design is intended to be strong and versatile.\u003c\/p\u003e","published_at":"2022-02-11T13:33:54+10:00","sort_order":"best-selling","template_suffix":"","disjunctive":false,"rules":[{"column":"tag","relation":"equals","condition":"Motion Raceworks"}],"published_scope":"global","image":{"created_at":"2022-02-11T13:33:52+10:00","alt":null,"width":2048,"height":2048,"src":"\/\/bendbrothers.us\/cdn\/shop\/collections\/60mm-3-76mm-Mandrel-Bend-Waste-Gate-Merge.png?v=1644550433"}},{"id":392462008566,"handle":"trade-all","title":"Trade all","updated_at":"2023-12-11T22:50:20+10:00","body_html":"","published_at":"2022-03-28T11:57:41+10:00","sort_order":"best-selling","template_suffix":"","disjunctive":false,"rules":[{"column":"tag","relation":"equals","condition":"Trade-all"}],"published_scope":"web"}]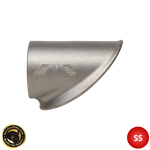 Motion Raceworks
{"id":7562595827958,"title":"60-66mm High Flow Stainless Steel Wastegate Merge For 3\" Mandrel Bend | Motion Raceworks","handle":"60-66mm-high-flow-stainless-steel-wastegate-merge-for-3-mandrel-bend","description":"\u003ch1\u003e60-66mm High Flow Cast Stainless Wastegate Merge To Fit 3\" OD Mandrel Bend\u003c\/h1\u003e\n\u003cp\u003e \u003c\/p\u003e\n\u003ch2\u003e\n\u003cspan\u003eMotion Raceworks is committed to improving the performance and quality of builds. Every year we see dozens of instances of lost races or frustrated racers who have had wastegates merges crack off at the weld joint. \u003c\/span\u003e\u003cbr\u003e\n\u003c\/h2\u003e\n\u003ch3 data-mce-fragment=\"1\"\u003eWastegates are heavy especially depending on size and piping design. Inherently in fabricating a merge you are shaping metal, grinding, deburring and then welding a corner joint on only one side. This creates a weak point prone to cracking and\/or breaking especially with extreme heat cycles.  \u003c\/h3\u003e\n\u003ch3 data-mce-fragment=\"1\"\u003e\u003cspan\u003eMotion's new High Flow Wastegate merge combats all of these common issues with a cast \"doubler\" or high strength merge. Its unique saddle design is intended to be strong and versatile allowing you to position the merge anywhere on the outside radius of a 45° or 90° bend of a 3\" OD piece of tubing.  From there you can mark out the inner dimension, cut, and weld the flange on. \u003c\/span\u003e\u003c\/h3\u003e\n\u003cp\u003e \u003c\/p\u003e\n\u003cp\u003eProduct: 60-66mm High Flow Stainless Steel Wastegate Merge For 3\" Mandrel bend\u003c\/p\u003e\n\u003cp\u003e\u003cbr\u003eMaterial: Cast from weldable 316 stainless steel ( compatible with 304SS )\u003c\/p\u003e\n\u003cp\u003e\u003cbr\u003eBenefits: Saddle design extends past weld joint to allow for a strong and robust lap joint \u0026amp; Merge\/Opening internally is over double the size of a typical internal pipe joint for higher priority flow to the wastegate.\u003c\/p\u003e\n\u003cp data-mce-fragment=\"1\"\u003eWhat you get: 1x wastegate marge packed and delivered to your door. \u003c\/p\u003e\n\u003cp data-mce-fragment=\"1\"\u003eProduct Code: 21-1302\u003c\/p\u003e\n\u003cp data-mce-fragment=\"1\"\u003e \u003c\/p\u003e","published_at":"2022-02-11T13:36:38+10:00","created_at":"2022-02-11T13:27:04+10:00","vendor":"Motion Raceworks","type":"Wastegate Merge","tags":["21-1302","Motion Raceworks","Stainless Steel","Trade-all","Wastegate Merge"],"price":14800,"price_min":14800,"price_max":14800,"available":true,"price_varies":false,"compare_at_price":null,"compare_at_price_min":0,"compare_at_price_max":0,"compare_at_price_varies":false,"variants":[{"id":42556249407734,"title":"Default Title","option1":"Default Title","option2":null,"option3":null,"sku":"MR0106066","requires_shipping":true,"taxable":true,"featured_image":null,"available":true,"name":"60-66mm High Flow Stainless Steel Wastegate Merge For 3\" Mandrel Bend | Motion Raceworks","public_title":null,"options":["Default Title"],"price":14800,"weight":0,"compare_at_price":null,"inventory_quantity":3,"inventory_management":"shopify","inventory_policy":"deny","barcode":"21-1302","requires_selling_plan":false,"selling_plan_allocations":[]}],"images":["\/\/bendbrothers.us\/cdn\/shop\/products\/60mm-3-76mm-Mandrel-Bend-Waste-Gate-Merge.png?v=1644550161","\/\/bendbrothers.us\/cdn\/shop\/products\/60mm-3-76mm-Mandrel-Bend-Waste-Gate-Merge-Bottom.png?v=1644550162"],"featured_image":"\/\/bendbrothers.us\/cdn\/shop\/products\/60mm-3-76mm-Mandrel-Bend-Waste-Gate-Merge.png?v=1644550161","options":["Title"],"media":[{"alt":null,"id":29179960197366,"position":1,"preview_image":{"aspect_ratio":1.0,"height":2048,"width":2048,"src":"\/\/bendbrothers.us\/cdn\/shop\/products\/60mm-3-76mm-Mandrel-Bend-Waste-Gate-Merge.png?v=1644550161"},"aspect_ratio":1.0,"height":2048,"media_type":"image","src":"\/\/bendbrothers.us\/cdn\/shop\/products\/60mm-3-76mm-Mandrel-Bend-Waste-Gate-Merge.png?v=1644550161","width":2048},{"alt":null,"id":29179960230134,"position":2,"preview_image":{"aspect_ratio":1.0,"height":2048,"width":2048,"src":"\/\/bendbrothers.us\/cdn\/shop\/products\/60mm-3-76mm-Mandrel-Bend-Waste-Gate-Merge-Bottom.png?v=1644550162"},"aspect_ratio":1.0,"height":2048,"media_type":"image","src":"\/\/bendbrothers.us\/cdn\/shop\/products\/60mm-3-76mm-Mandrel-Bend-Waste-Gate-Merge-Bottom.png?v=1644550162","width":2048}],"requires_selling_plan":false,"selling_plan_groups":[],"content":"\u003ch1\u003e60-66mm High Flow Cast Stainless Wastegate Merge To Fit 3\" OD Mandrel Bend\u003c\/h1\u003e\n\u003cp\u003e \u003c\/p\u003e\n\u003ch2\u003e\n\u003cspan\u003eMotion Raceworks is committed to improving the performance and quality of builds. Every year we see dozens of instances of lost races or frustrated racers who have had wastegates merges crack off at the weld joint. \u003c\/span\u003e\u003cbr\u003e\n\u003c\/h2\u003e\n\u003ch3 data-mce-fragment=\"1\"\u003eWastegates are heavy especially depending on size and piping design. Inherently in fabricating a merge you are shaping metal, grinding, deburring and then welding a corner joint on only one side. This creates a weak point prone to cracking and\/or breaking especially with extreme heat cycles.  \u003c\/h3\u003e\n\u003ch3 data-mce-fragment=\"1\"\u003e\u003cspan\u003eMotion's new High Flow Wastegate merge combats all of these common issues with a cast \"doubler\" or high strength merge. Its unique saddle design is intended to be strong and versatile allowing you to position the merge anywhere on the outside radius of a 45° or 90° bend of a 3\" OD piece of tubing.  From there you can mark out the inner dimension, cut, and weld the flange on. \u003c\/span\u003e\u003c\/h3\u003e\n\u003cp\u003e \u003c\/p\u003e\n\u003cp\u003eProduct: 60-66mm High Flow Stainless Steel Wastegate Merge For 3\" Mandrel bend\u003c\/p\u003e\n\u003cp\u003e\u003cbr\u003eMaterial: Cast from weldable 316 stainless steel ( compatible with 304SS )\u003c\/p\u003e\n\u003cp\u003e\u003cbr\u003eBenefits: Saddle design extends past weld joint to allow for a strong and robust lap joint \u0026amp; Merge\/Opening internally is over double the size of a typical internal pipe joint for higher priority flow to the wastegate.\u003c\/p\u003e\n\u003cp data-mce-fragment=\"1\"\u003eWhat you get: 1x wastegate marge packed and delivered to your door. \u003c\/p\u003e\n\u003cp data-mce-fragment=\"1\"\u003eProduct Code: 21-1302\u003c\/p\u003e\n\u003cp data-mce-fragment=\"1\"\u003e \u003c\/p\u003e"}
[{"id":77634666590,"handle":"all","title":"All","updated_at":"2023-12-11T22:50:20+10:00","body_html":"","published_at":"2018-10-01T09:38:24+10:00","sort_order":"best-selling","template_suffix":null,"disjunctive":false,"rules":[{"column":"variant_price","relation":"greater_than","condition":"0"}],"published_scope":"global"},{"id":390438093046,"handle":"high-flow-wastegate-merges","title":"High Flow Wastegate Merges","updated_at":"2023-10-21T13:30:24+10:00","body_html":"\u003cp data-mce-fragment=\"1\"\u003eMotion Raceworks is committed to improving the performance and quality of builds. Every year we see dozens of instances of lost races or frustrated racers who have had wastegates merges crack off at the weld joint. \u003c\/p\u003e\n\u003cp data-mce-fragment=\"1\"\u003eWastegates are heavy especially depending on size and piping design. Inherently in fabricating a merge you are shaping metal, grinding, deburring and then welding a corner joint on only one side. This creates a weak point prone to cracking and\/or breaking especially with extreme heat cycles.  \u003c\/p\u003e\n\u003cp data-mce-fragment=\"1\"\u003eMotion's new High Flow Wastegate merge combats all of these common issues with a cast \"doubler\" or high strength merge. Its unique saddle design is intended to be strong and versatile.\u003c\/p\u003e","published_at":"2022-02-11T13:33:54+10:00","sort_order":"best-selling","template_suffix":"","disjunctive":false,"rules":[{"column":"tag","relation":"equals","condition":"Motion Raceworks"}],"published_scope":"global","image":{"created_at":"2022-02-11T13:33:52+10:00","alt":null,"width":2048,"height":2048,"src":"\/\/bendbrothers.us\/cdn\/shop\/collections\/60mm-3-76mm-Mandrel-Bend-Waste-Gate-Merge.png?v=1644550433"}},{"id":392462008566,"handle":"trade-all","title":"Trade all","updated_at":"2023-12-11T22:50:20+10:00","body_html":"","published_at":"2022-03-28T11:57:41+10:00","sort_order":"best-selling","template_suffix":"","disjunctive":false,"rules":[{"column":"tag","relation":"equals","condition":"Trade-all"}],"published_scope":"web"}]