---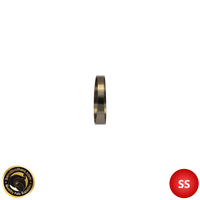 2" (51mm) 304 Stainless Steel Pie Cut - 9° Degree - 1D Tight Radius - 1.6mm Wall - 5pcs (45°total)
Bend Brothers
Bend Brothers 2" 304ss Pie Cut's are Precision laser cut, ultrasonically cleaned, individually sealed pie cut pieces ready to weld out of the packet.
It all starts with laser cutting then each pie cut is quality checked, ultrasonically cleaned & finally hand-packed in Australia.
It takes you hours to mark up, cut and prepare pie cuts your self.
But

 

you can avoid wasting your

 

money &

 

time by using pre-made pie cut kits; it takes less than a minute to open the packet & start fabricating
That's quicker than making a coffee!
Product: 2" (51mm) Tight Radius 45° 304 SS Pie Cut Bend Pack 
Material: 304 Grade Stainless Steel
Total Cut Angle: 4.5° Per Side 9° Total Per Slice
Total Quantity: 5pcs (45° Bend Total)
What you get: 5 Pie pieces packed & sealed ready to weld straight from the package.
      

 

Why ours? 
• 304 SS, 1.6mm wall thickness
• Precision cut to .05mm tolerance
• Quality inspected 
• Ultrasonically cleaned 
• Packed and sealed ready to weld 


All of this shipped straight to your door!
---
You might also like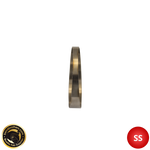 Bend Brothers
{"id":7701310275830,"title":"304 Stainless Steel Pie Cut - 9° Degree - 1D Tight Radius - Individual","handle":"304-stainless-steel-pie-cut-9-1d-tight-radius","description":"\u003ch1 data-mce-fragment=\"1\"\u003eBend Brothers 304ss Pie Cut's sold individually these are un-prepped and will need cleaning before welding.\u003c\/h1\u003e\n\u003ch1 data-mce-fragment=\"1\"\u003eIt all starts with laser cutting then each pie cut is quality checked \u0026amp; hand-packed in Australia.\u003c\/h1\u003e\n\u003ch1 data-mce-fragment=\"1\"\u003eIt takes you hours to mark up, cut and prepare pie cuts yourself.\u003c\/h1\u003e\n\u003ch1 data-mce-fragment=\"1\"\u003e\n\u003cspan data-mce-fragment=\"1\"\u003eBut\u003c\/span\u003e\u003cspan data-mce-fragment=\"1\"\u003e \u003c\/span\u003eyou can avoid wasting your\u003cspan data-mce-fragment=\"1\"\u003e \u003c\/span\u003e\u003ci data-mce-fragment=\"1\"\u003emoney\u003c\/i\u003e \u0026amp;\u003cspan data-mce-fragment=\"1\"\u003e \u003c\/span\u003e\u003ci data-mce-fragment=\"1\"\u003etime \u003c\/i\u003eby using pre-made pie cut kits; it takes less than a minute to open the packet \u0026amp; start fabricating\u003c\/h1\u003e\n\u003ch1 data-mce-fragment=\"1\"\u003eThat's quicker than making a coffee!\u003c\/h1\u003e\n\u003ch1 data-mce-fragment=\"1\"\u003e \u003c\/h1\u003e\n\u003cp data-mce-fragment=\"1\"\u003e \u003c\/p\u003e\n\u003ch2 data-mce-fragment=\"1\" class=\"p2\"\u003e\n\u003cspan data-mce-fragment=\"1\" class=\"s1\"\u003e\u003c\/span\u003eProduct: 9° Degree 1D Tight Radius 304 SS Pie Cut \u003c\/h2\u003e\n\u003ch2 data-mce-fragment=\"1\" class=\"p2\"\u003eMaterial: 304 Grade Stainless Steel\u003c\/h2\u003e\n\u003ch2 data-mce-fragment=\"1\" class=\"p2\"\u003eTotal Cut Angle: 4.5° Per Side 9° Total Per Slice\u003c\/h2\u003e\n\u003ch2 data-mce-fragment=\"1\" class=\"p2\"\u003eTotal Quantity: 1pcs (9° Total)\u003c\/h2\u003e\n\u003ch2 data-mce-fragment=\"1\" class=\"p2\"\u003e\n\u003cspan data-mce-fragment=\"1\" class=\"s1\"\u003e\u003c\/span\u003eWhat you get: 1x Pie Cut Piece.\u003c\/h2\u003e\n\u003cp data-mce-fragment=\"1\" class=\"p2\"\u003e \u003c\/p\u003e\n\u003ch3 data-mce-fragment=\"1\" class=\"p1\"\u003e\n\u003cspan data-mce-fragment=\"1\" class=\"s1\"\u003e\u003cspan data-mce-fragment=\"1\" class=\"Apple-converted-space\"\u003e      \u003cspan data-mce-fragment=\"1\"\u003e \u003c\/span\u003e\u003c\/span\u003eWhy ours?\u003c\/span\u003e \u003c\/h3\u003e\n\u003ch3 data-mce-fragment=\"1\" class=\"p1\"\u003e\u003cspan data-mce-fragment=\"1\" class=\"s1\"\u003e• 304 SS, 1.6mm wall thickness\u003c\/span\u003e\u003c\/h3\u003e\n\u003ch3 data-mce-fragment=\"1\" class=\"p1\"\u003e\n\u003cspan data-mce-fragment=\"1\" class=\"s1\"\u003e• Precision cut to .05mm tolerance\u003c\/span\u003e \u003c\/h3\u003e\n\u003ch3 data-mce-fragment=\"1\" class=\"p1\"\u003e\u003cspan data-mce-fragment=\"1\" class=\"s1\"\u003e• Quality inspected \u003c\/span\u003e\u003c\/h3\u003e\n\u003ch3 data-mce-fragment=\"1\" class=\"p1\"\u003e\u003cbr data-mce-fragment=\"1\"\u003e\u003c\/h3\u003e\n\u003ch3 data-mce-fragment=\"1\" class=\"p1\"\u003e\u003cspan data-mce-fragment=\"1\" class=\"s1\"\u003eAll of this shipped straight to your door!\u003c\/span\u003e\u003c\/h3\u003e\n\u003cp data-mce-fragment=\"1\" class=\"p1\"\u003e \u003c\/p\u003e","published_at":"2022-05-31T09:49:48+10:00","created_at":"2022-05-25T06:11:34+10:00","vendor":"Bend Brothers","type":"Vehicle Parts \u0026 Accessories","tags":["304ss Stainless Steel","Individual Pie cut 1D 9°","Pie cut","pie cuts","Stainless","Stainless Steel"],"price":400,"price_min":400,"price_max":700,"available":true,"price_varies":true,"compare_at_price":null,"compare_at_price_min":0,"compare_at_price_max":0,"compare_at_price_varies":false,"variants":[{"id":43667384434934,"title":"1.5\" (38mm)","option1":"1.5\" (38mm)","option2":null,"option3":null,"sku":"","requires_shipping":true,"taxable":true,"featured_image":null,"available":true,"name":"304 Stainless Steel Pie Cut - 9° Degree - 1D Tight Radius - Individual - 1.5\" (38mm)","public_title":"1.5\" (38mm)","options":["1.5\" (38mm)"],"price":400,"weight":0,"compare_at_price":null,"inventory_quantity":27,"inventory_management":"shopify","inventory_policy":"deny","barcode":"","requires_selling_plan":false,"selling_plan_allocations":[]},{"id":43667384500470,"title":"1.75\" (45mm)","option1":"1.75\" (45mm)","option2":null,"option3":null,"sku":"","requires_shipping":true,"taxable":true,"featured_image":null,"available":true,"name":"304 Stainless Steel Pie Cut - 9° Degree - 1D Tight Radius - Individual - 1.75\" (45mm)","public_title":"1.75\" (45mm)","options":["1.75\" (45mm)"],"price":400,"weight":0,"compare_at_price":null,"inventory_quantity":15,"inventory_management":"shopify","inventory_policy":"deny","barcode":"","requires_selling_plan":false,"selling_plan_allocations":[]},{"id":43667384533238,"title":"2\" (51mm)","option1":"2\" (51mm)","option2":null,"option3":null,"sku":"","requires_shipping":true,"taxable":true,"featured_image":null,"available":true,"name":"304 Stainless Steel Pie Cut - 9° Degree - 1D Tight Radius - Individual - 2\" (51mm)","public_title":"2\" (51mm)","options":["2\" (51mm)"],"price":400,"weight":0,"compare_at_price":null,"inventory_quantity":15,"inventory_management":"shopify","inventory_policy":"deny","barcode":"","requires_selling_plan":false,"selling_plan_allocations":[]},{"id":43667384566006,"title":"2.5\" (63mm)","option1":"2.5\" (63mm)","option2":null,"option3":null,"sku":"","requires_shipping":true,"taxable":true,"featured_image":null,"available":false,"name":"304 Stainless Steel Pie Cut - 9° Degree - 1D Tight Radius - Individual - 2.5\" (63mm)","public_title":"2.5\" (63mm)","options":["2.5\" (63mm)"],"price":500,"weight":0,"compare_at_price":null,"inventory_quantity":0,"inventory_management":"shopify","inventory_policy":"deny","barcode":"","requires_selling_plan":false,"selling_plan_allocations":[]},{"id":43667384598774,"title":"3\" (76mm)","option1":"3\" (76mm)","option2":null,"option3":null,"sku":"","requires_shipping":true,"taxable":true,"featured_image":null,"available":true,"name":"304 Stainless Steel Pie Cut - 9° Degree - 1D Tight Radius - Individual - 3\" (76mm)","public_title":"3\" (76mm)","options":["3\" (76mm)"],"price":500,"weight":0,"compare_at_price":null,"inventory_quantity":15,"inventory_management":"shopify","inventory_policy":"deny","barcode":"","requires_selling_plan":false,"selling_plan_allocations":[]},{"id":43667384631542,"title":"3.5\" (89mm)","option1":"3.5\" (89mm)","option2":null,"option3":null,"sku":"","requires_shipping":true,"taxable":true,"featured_image":null,"available":true,"name":"304 Stainless Steel Pie Cut - 9° Degree - 1D Tight Radius - Individual - 3.5\" (89mm)","public_title":"3.5\" (89mm)","options":["3.5\" (89mm)"],"price":600,"weight":0,"compare_at_price":null,"inventory_quantity":15,"inventory_management":"shopify","inventory_policy":"deny","barcode":"","requires_selling_plan":false,"selling_plan_allocations":[]},{"id":43667384664310,"title":"4\" (101mm)","option1":"4\" (101mm)","option2":null,"option3":null,"sku":"","requires_shipping":true,"taxable":true,"featured_image":null,"available":true,"name":"304 Stainless Steel Pie Cut - 9° Degree - 1D Tight Radius - Individual - 4\" (101mm)","public_title":"4\" (101mm)","options":["4\" (101mm)"],"price":600,"weight":0,"compare_at_price":null,"inventory_quantity":18,"inventory_management":"shopify","inventory_policy":"deny","barcode":"","requires_selling_plan":false,"selling_plan_allocations":[]},{"id":43667384697078,"title":"4.5\" (114mm)","option1":"4.5\" (114mm)","option2":null,"option3":null,"sku":"","requires_shipping":true,"taxable":true,"featured_image":null,"available":true,"name":"304 Stainless Steel Pie Cut - 9° Degree - 1D Tight Radius - Individual - 4.5\" (114mm)","public_title":"4.5\" (114mm)","options":["4.5\" (114mm)"],"price":600,"weight":0,"compare_at_price":null,"inventory_quantity":21,"inventory_management":"shopify","inventory_policy":"deny","barcode":"","requires_selling_plan":false,"selling_plan_allocations":[]},{"id":43667384729846,"title":"5\" (127mm)","option1":"5\" (127mm)","option2":null,"option3":null,"sku":"","requires_shipping":true,"taxable":true,"featured_image":null,"available":true,"name":"304 Stainless Steel Pie Cut - 9° Degree - 1D Tight Radius - Individual - 5\" (127mm)","public_title":"5\" (127mm)","options":["5\" (127mm)"],"price":700,"weight":0,"compare_at_price":null,"inventory_quantity":10,"inventory_management":"shopify","inventory_policy":"deny","barcode":"","requires_selling_plan":false,"selling_plan_allocations":[]}],"images":["\/\/bendbrothers.us\/cdn\/shop\/products\/3-76mm-Stainless-Steel-Pie-Cut-1D-9_94e5c645-7a18-4b20-9f5e-9f503b0f728c.png?v=1666056302"],"featured_image":"\/\/bendbrothers.us\/cdn\/shop\/products\/3-76mm-Stainless-Steel-Pie-Cut-1D-9_94e5c645-7a18-4b20-9f5e-9f503b0f728c.png?v=1666056302","options":["Size"],"media":[{"alt":null,"id":30574926332150,"position":1,"preview_image":{"aspect_ratio":1.0,"height":2048,"width":2048,"src":"\/\/bendbrothers.us\/cdn\/shop\/products\/3-76mm-Stainless-Steel-Pie-Cut-1D-9_94e5c645-7a18-4b20-9f5e-9f503b0f728c.png?v=1666056302"},"aspect_ratio":1.0,"height":2048,"media_type":"image","src":"\/\/bendbrothers.us\/cdn\/shop\/products\/3-76mm-Stainless-Steel-Pie-Cut-1D-9_94e5c645-7a18-4b20-9f5e-9f503b0f728c.png?v=1666056302","width":2048}],"requires_selling_plan":false,"selling_plan_groups":[],"content":"\u003ch1 data-mce-fragment=\"1\"\u003eBend Brothers 304ss Pie Cut's sold individually these are un-prepped and will need cleaning before welding.\u003c\/h1\u003e\n\u003ch1 data-mce-fragment=\"1\"\u003eIt all starts with laser cutting then each pie cut is quality checked \u0026amp; hand-packed in Australia.\u003c\/h1\u003e\n\u003ch1 data-mce-fragment=\"1\"\u003eIt takes you hours to mark up, cut and prepare pie cuts yourself.\u003c\/h1\u003e\n\u003ch1 data-mce-fragment=\"1\"\u003e\n\u003cspan data-mce-fragment=\"1\"\u003eBut\u003c\/span\u003e\u003cspan data-mce-fragment=\"1\"\u003e \u003c\/span\u003eyou can avoid wasting your\u003cspan data-mce-fragment=\"1\"\u003e \u003c\/span\u003e\u003ci data-mce-fragment=\"1\"\u003emoney\u003c\/i\u003e \u0026amp;\u003cspan data-mce-fragment=\"1\"\u003e \u003c\/span\u003e\u003ci data-mce-fragment=\"1\"\u003etime \u003c\/i\u003eby using pre-made pie cut kits; it takes less than a minute to open the packet \u0026amp; start fabricating\u003c\/h1\u003e\n\u003ch1 data-mce-fragment=\"1\"\u003eThat's quicker than making a coffee!\u003c\/h1\u003e\n\u003ch1 data-mce-fragment=\"1\"\u003e \u003c\/h1\u003e\n\u003cp data-mce-fragment=\"1\"\u003e \u003c\/p\u003e\n\u003ch2 data-mce-fragment=\"1\" class=\"p2\"\u003e\n\u003cspan data-mce-fragment=\"1\" class=\"s1\"\u003e\u003c\/span\u003eProduct: 9° Degree 1D Tight Radius 304 SS Pie Cut \u003c\/h2\u003e\n\u003ch2 data-mce-fragment=\"1\" class=\"p2\"\u003eMaterial: 304 Grade Stainless Steel\u003c\/h2\u003e\n\u003ch2 data-mce-fragment=\"1\" class=\"p2\"\u003eTotal Cut Angle: 4.5° Per Side 9° Total Per Slice\u003c\/h2\u003e\n\u003ch2 data-mce-fragment=\"1\" class=\"p2\"\u003eTotal Quantity: 1pcs (9° Total)\u003c\/h2\u003e\n\u003ch2 data-mce-fragment=\"1\" class=\"p2\"\u003e\n\u003cspan data-mce-fragment=\"1\" class=\"s1\"\u003e\u003c\/span\u003eWhat you get: 1x Pie Cut Piece.\u003c\/h2\u003e\n\u003cp data-mce-fragment=\"1\" class=\"p2\"\u003e \u003c\/p\u003e\n\u003ch3 data-mce-fragment=\"1\" class=\"p1\"\u003e\n\u003cspan data-mce-fragment=\"1\" class=\"s1\"\u003e\u003cspan data-mce-fragment=\"1\" class=\"Apple-converted-space\"\u003e      \u003cspan data-mce-fragment=\"1\"\u003e \u003c\/span\u003e\u003c\/span\u003eWhy ours?\u003c\/span\u003e \u003c\/h3\u003e\n\u003ch3 data-mce-fragment=\"1\" class=\"p1\"\u003e\u003cspan data-mce-fragment=\"1\" class=\"s1\"\u003e• 304 SS, 1.6mm wall thickness\u003c\/span\u003e\u003c\/h3\u003e\n\u003ch3 data-mce-fragment=\"1\" class=\"p1\"\u003e\n\u003cspan data-mce-fragment=\"1\" class=\"s1\"\u003e• Precision cut to .05mm tolerance\u003c\/span\u003e \u003c\/h3\u003e\n\u003ch3 data-mce-fragment=\"1\" class=\"p1\"\u003e\u003cspan data-mce-fragment=\"1\" class=\"s1\"\u003e• Quality inspected \u003c\/span\u003e\u003c\/h3\u003e\n\u003ch3 data-mce-fragment=\"1\" class=\"p1\"\u003e\u003cbr data-mce-fragment=\"1\"\u003e\u003c\/h3\u003e\n\u003ch3 data-mce-fragment=\"1\" class=\"p1\"\u003e\u003cspan data-mce-fragment=\"1\" class=\"s1\"\u003eAll of this shipped straight to your door!\u003c\/span\u003e\u003c\/h3\u003e\n\u003cp data-mce-fragment=\"1\" class=\"p1\"\u003e \u003c\/p\u003e"}
[{"id":395349360886,"handle":"stainles-steel-9-1d-radius-individual-pie-cuts","title":"1D Tight Radius 9° Pie Cuts - Individual","updated_at":"2023-09-21T16:05:18+10:00","body_html":"Individual Pie Cuts, Un-prepped. These will need cleaning and prepping before use.","published_at":"2022-05-28T09:15:20+10:00","sort_order":"best-selling","template_suffix":"","disjunctive":false,"rules":[{"column":"tag","relation":"equals","condition":"Individual Pie cut 1D 9°"}],"published_scope":"global"},{"id":21632253982,"handle":"304-ss-pie-cuts","updated_at":"2023-12-05T18:50:02+10:00","published_at":"2017-12-21T13:13:28+10:00","sort_order":"price-asc","template_suffix":"","published_scope":"global","title":"9° Degree 304 Stainless Steel Pie Cuts","body_html":"\u003ch1\u003e\u003cimg src=\"https:\/\/cdn.shopify.com\/s\/files\/1\/2616\/0304\/files\/2-5-304ss-pie-cut-1d-tight-radius-1-6mm-wall-5pcs-45total-stainless-steel-45-kit-bend-brothers-metal_755_470x_2eb8c800-fff9-4235-93d2-f0a3735d22f3_160x160.jpg?v=1579751188\" alt=\"Stainless-Steel-Exhaust-Pie-Cuts-45-Degree-Kit\" style=\"display: block; margin-left: auto; margin-right: auto;\"\u003e\u003c\/h1\u003e\n\u003cp\u003e\u003cstrong\u003eAre\u003c\/strong\u003e small pieces of stainless tube cut like a wedge of pie; when you place multiple pie cuts together, they start to create a bend.\u003c\/p\u003e\n\u003cp\u003ePie cuts are hugely popular because the user can create almost unlimited bend shapes. You do this by clocking the pie cuts at different degree's, this lets you snake the bend around obstacles or follow required lengths \u0026amp; radiuses for flow.\u003c\/p\u003e\n\u003cp\u003eBend Brothers pie cuts are made from 100% 304-grade stainless steel exhaust pipe.\u003c\/p\u003e\n\u003cp\u003e\u003cstrong\u003eFeatures:\u003c\/strong\u003e\u003c\/p\u003e\n\u003cp\u003eLaser-cut giving a precise angle every time.\u003c\/p\u003e\n\u003cp\u003eUltrasonically cleaned for out of the packet welding.\u003c\/p\u003e\n\u003cp\u003ePolished for a premium finish.\u003c\/p\u003e\n\u003cp\u003eHand Packed.\u003c\/p\u003e\n\u003cp\u003e \u003c\/p\u003e\n\u003cp\u003eThe biggest advantage of a pie cut bend is being able to change direction as you please, engine bays are only getting more jam-packed so it's necessary for you the fabricator to be able to work around any obstacle.   \u003c\/p\u003e\n\u003cp\u003e \u003c\/p\u003e\n\u003cstrong\u003eYou\u003c\/strong\u003e will benefit immediately from the time and money you save using pre-made pie cuts in your fabrication \u0026amp; welding jobs.\n\u003cp\u003e\u003cbr\u003e\u003c\/p\u003e\n\u003cp\u003e \u003c\/p\u003e\n\u003cp\u003e \u003c\/p\u003e","image":{"created_at":"2018-10-16T21:28:56+10:00","alt":"Australias Largest Range Of 304 Grade Stainless Steel Pie Cuts Covering 1.5 1.75 2 2.5 3 3.5 \u0026 4 In Loose \u0026 Tight Radius Bend Brothers Pie","width":1500,"height":999,"src":"\/\/bendbrothers.us\/cdn\/shop\/collections\/304-stainless-steel-pie-cuts.jpg?v=1539689336"}},{"id":77634666590,"handle":"all","title":"All","updated_at":"2023-12-05T18:50:02+10:00","body_html":"","published_at":"2018-10-01T09:38:24+10:00","sort_order":"best-selling","template_suffix":null,"disjunctive":false,"rules":[{"column":"variant_price","relation":"greater_than","condition":"0"}],"published_scope":"global"},{"id":273948344497,"handle":"all-stainless-pie-cuts","title":"All Stainless Pie Cuts","updated_at":"2023-12-05T18:50:02+10:00","body_html":"","published_at":"2021-07-27T16:45:27+10:00","sort_order":"alpha-asc","template_suffix":"","disjunctive":false,"rules":[{"column":"title","relation":"contains","condition":"Pie Cut"},{"column":"title","relation":"contains","condition":"304"}],"published_scope":"web"}]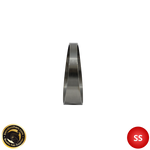 Bend Brothers
{"id":7701314175222,"title":"304 Stainless Steel Pie Cut - 15° Degree - 1D Tight Radius - Individual","handle":"304-stainless-steel-pie-cut-15-degree-1d-tight-radius-individual","description":"\u003ch1 data-mce-fragment=\"1\"\u003eBend Brothers 304ss Pie Cut's sold individually these are un-prepped and will need cleaning before welding.\u003c\/h1\u003e\n\u003ch1 data-mce-fragment=\"1\"\u003eIt all starts with laser cutting then each pie cut is quality checked \u0026amp; hand-packed in Australia.\u003c\/h1\u003e\n\u003ch1 data-mce-fragment=\"1\"\u003eIt takes you hours to mark up, cut and prepare pie cuts yourself.\u003c\/h1\u003e\n\u003ch1 data-mce-fragment=\"1\"\u003e\n\u003cspan data-mce-fragment=\"1\"\u003eBut\u003c\/span\u003e\u003cspan data-mce-fragment=\"1\"\u003e \u003c\/span\u003eyou can avoid wasting your\u003cspan data-mce-fragment=\"1\"\u003e \u003c\/span\u003e\u003ci data-mce-fragment=\"1\"\u003emoney\u003c\/i\u003e \u0026amp;\u003cspan data-mce-fragment=\"1\"\u003e \u003c\/span\u003e\u003ci data-mce-fragment=\"1\"\u003etime \u003c\/i\u003eby using pre-made pie cut kits; it takes less than a minute to open the packet \u0026amp; start fabricating\u003c\/h1\u003e\n\u003ch1 data-mce-fragment=\"1\"\u003eThat's quicker than making a coffee!\u003c\/h1\u003e\n\u003ch1 data-mce-fragment=\"1\"\u003e \u003c\/h1\u003e\n\u003cp data-mce-fragment=\"1\"\u003e \u003c\/p\u003e\n\u003ch2 data-mce-fragment=\"1\" class=\"p2\"\u003e\n\u003cspan data-mce-fragment=\"1\" class=\"s1\"\u003e\u003c\/span\u003eProduct: 15° Degree 1D Radius 304SS Pie Cut \u003c\/h2\u003e\n\u003ch2 data-mce-fragment=\"1\" class=\"p2\"\u003eMaterial: 304 Grade Stainless Steel\u003c\/h2\u003e\n\u003ch2 data-mce-fragment=\"1\" class=\"p2\"\u003eTotal Cut Angle: 7.5° Per Side 15° Total Per Slice\u003c\/h2\u003e\n\u003ch2 data-mce-fragment=\"1\" class=\"p2\"\u003eTotal Quantity: 1pcs (15° Total)\u003c\/h2\u003e\n\u003ch2 data-mce-fragment=\"1\" class=\"p2\"\u003e\n\u003cspan data-mce-fragment=\"1\" class=\"s1\"\u003e\u003c\/span\u003eWhat you get: 1x Pie Cut Piece.\u003c\/h2\u003e\n\u003cp data-mce-fragment=\"1\" class=\"p2\"\u003e \u003c\/p\u003e\n\u003ch3 data-mce-fragment=\"1\" class=\"p1\"\u003e\n\u003cspan data-mce-fragment=\"1\" class=\"s1\"\u003e\u003cspan data-mce-fragment=\"1\" class=\"Apple-converted-space\"\u003e      \u003cspan data-mce-fragment=\"1\"\u003e \u003c\/span\u003e\u003c\/span\u003eWhy ours?\u003c\/span\u003e \u003c\/h3\u003e\n\u003ch3 data-mce-fragment=\"1\" class=\"p1\"\u003e\u003cspan data-mce-fragment=\"1\" class=\"s1\"\u003e• 304 SS, 1.6mm wall thickness\u003c\/span\u003e\u003c\/h3\u003e\n\u003ch3 data-mce-fragment=\"1\" class=\"p1\"\u003e\n\u003cspan data-mce-fragment=\"1\" class=\"s1\"\u003e• Precision cut to .05mm tolerance\u003c\/span\u003e \u003c\/h3\u003e\n\u003ch3 data-mce-fragment=\"1\" class=\"p1\"\u003e\u003cspan data-mce-fragment=\"1\" class=\"s1\"\u003e• Quality inspected \u003c\/span\u003e\u003c\/h3\u003e\n\u003ch3 data-mce-fragment=\"1\" class=\"p1\"\u003e\u003cbr data-mce-fragment=\"1\"\u003e\u003c\/h3\u003e\n\u003ch3 data-mce-fragment=\"1\" class=\"p1\"\u003e\u003cspan data-mce-fragment=\"1\" class=\"s1\"\u003eAll of this shipped straight to your door!\u003c\/span\u003e\u003c\/h3\u003e\n\u003cp data-mce-fragment=\"1\" class=\"p1\"\u003e \u003c\/p\u003e","published_at":"2022-05-31T09:41:30+10:00","created_at":"2022-05-25T06:20:55+10:00","vendor":"Bend Brothers","type":"Vehicle Parts \u0026 Accessories","tags":["304ss Stainless Steel","Individual Pie cut 1D 15°","Pie cut","pie cuts","Stainless","Stainless Steel"],"price":400,"price_min":400,"price_max":600,"available":true,"price_varies":true,"compare_at_price":null,"compare_at_price_min":0,"compare_at_price_max":0,"compare_at_price_varies":false,"variants":[{"id":43667488604406,"title":"1.75\" (45mm)","option1":"1.75\" (45mm)","option2":null,"option3":null,"sku":null,"requires_shipping":true,"taxable":true,"featured_image":null,"available":true,"name":"304 Stainless Steel Pie Cut - 15° Degree - 1D Tight Radius - Individual - 1.75\" (45mm)","public_title":"1.75\" (45mm)","options":["1.75\" (45mm)"],"price":400,"weight":0,"compare_at_price":null,"inventory_quantity":15,"inventory_management":"shopify","inventory_policy":"deny","barcode":null,"requires_selling_plan":false,"selling_plan_allocations":[]},{"id":43667488637174,"title":"2\" (51mm)","option1":"2\" (51mm)","option2":null,"option3":null,"sku":null,"requires_shipping":true,"taxable":true,"featured_image":null,"available":false,"name":"304 Stainless Steel Pie Cut - 15° Degree - 1D Tight Radius - Individual - 2\" (51mm)","public_title":"2\" (51mm)","options":["2\" (51mm)"],"price":500,"weight":0,"compare_at_price":null,"inventory_quantity":-24,"inventory_management":"shopify","inventory_policy":"deny","barcode":null,"requires_selling_plan":false,"selling_plan_allocations":[]},{"id":43667488669942,"title":"2.5\" (63mm)","option1":"2.5\" (63mm)","option2":null,"option3":null,"sku":null,"requires_shipping":true,"taxable":true,"featured_image":null,"available":true,"name":"304 Stainless Steel Pie Cut - 15° Degree - 1D Tight Radius - Individual - 2.5\" (63mm)","public_title":"2.5\" (63mm)","options":["2.5\" (63mm)"],"price":600,"weight":0,"compare_at_price":null,"inventory_quantity":7,"inventory_management":"shopify","inventory_policy":"deny","barcode":null,"requires_selling_plan":false,"selling_plan_allocations":[]},{"id":43667488702710,"title":"3\" (76mm)","option1":"3\" (76mm)","option2":null,"option3":null,"sku":null,"requires_shipping":true,"taxable":true,"featured_image":null,"available":true,"name":"304 Stainless Steel Pie Cut - 15° Degree - 1D Tight Radius - Individual - 3\" (76mm)","public_title":"3\" (76mm)","options":["3\" (76mm)"],"price":600,"weight":0,"compare_at_price":null,"inventory_quantity":8,"inventory_management":"shopify","inventory_policy":"deny","barcode":null,"requires_selling_plan":false,"selling_plan_allocations":[]},{"id":43667488735478,"title":"3.5\" (89mm)","option1":"3.5\" (89mm)","option2":null,"option3":null,"sku":"","requires_shipping":true,"taxable":true,"featured_image":null,"available":false,"name":"304 Stainless Steel Pie Cut - 15° Degree - 1D Tight Radius - Individual - 3.5\" (89mm)","public_title":"3.5\" (89mm)","options":["3.5\" (89mm)"],"price":600,"weight":0,"compare_at_price":null,"inventory_quantity":0,"inventory_management":"shopify","inventory_policy":"deny","barcode":null,"requires_selling_plan":false,"selling_plan_allocations":[]},{"id":43667488768246,"title":"4\" (101mm)","option1":"4\" (101mm)","option2":null,"option3":null,"sku":null,"requires_shipping":true,"taxable":true,"featured_image":null,"available":true,"name":"304 Stainless Steel Pie Cut - 15° Degree - 1D Tight Radius - Individual - 4\" (101mm)","public_title":"4\" (101mm)","options":["4\" (101mm)"],"price":600,"weight":0,"compare_at_price":null,"inventory_quantity":9,"inventory_management":"shopify","inventory_policy":"deny","barcode":null,"requires_selling_plan":false,"selling_plan_allocations":[]}],"images":["\/\/bendbrothers.us\/cdn\/shop\/products\/3-76mm-Stainless-Steel-Pie-Cut-1D-15_ed3f06e3-5ebb-479e-98cb-9a7fd9233549.png?v=1666056145"],"featured_image":"\/\/bendbrothers.us\/cdn\/shop\/products\/3-76mm-Stainless-Steel-Pie-Cut-1D-15_ed3f06e3-5ebb-479e-98cb-9a7fd9233549.png?v=1666056145","options":["Size"],"media":[{"alt":null,"id":30574921548022,"position":1,"preview_image":{"aspect_ratio":1.0,"height":2048,"width":2048,"src":"\/\/bendbrothers.us\/cdn\/shop\/products\/3-76mm-Stainless-Steel-Pie-Cut-1D-15_ed3f06e3-5ebb-479e-98cb-9a7fd9233549.png?v=1666056145"},"aspect_ratio":1.0,"height":2048,"media_type":"image","src":"\/\/bendbrothers.us\/cdn\/shop\/products\/3-76mm-Stainless-Steel-Pie-Cut-1D-15_ed3f06e3-5ebb-479e-98cb-9a7fd9233549.png?v=1666056145","width":2048}],"requires_selling_plan":false,"selling_plan_groups":[],"content":"\u003ch1 data-mce-fragment=\"1\"\u003eBend Brothers 304ss Pie Cut's sold individually these are un-prepped and will need cleaning before welding.\u003c\/h1\u003e\n\u003ch1 data-mce-fragment=\"1\"\u003eIt all starts with laser cutting then each pie cut is quality checked \u0026amp; hand-packed in Australia.\u003c\/h1\u003e\n\u003ch1 data-mce-fragment=\"1\"\u003eIt takes you hours to mark up, cut and prepare pie cuts yourself.\u003c\/h1\u003e\n\u003ch1 data-mce-fragment=\"1\"\u003e\n\u003cspan data-mce-fragment=\"1\"\u003eBut\u003c\/span\u003e\u003cspan data-mce-fragment=\"1\"\u003e \u003c\/span\u003eyou can avoid wasting your\u003cspan data-mce-fragment=\"1\"\u003e \u003c\/span\u003e\u003ci data-mce-fragment=\"1\"\u003emoney\u003c\/i\u003e \u0026amp;\u003cspan data-mce-fragment=\"1\"\u003e \u003c\/span\u003e\u003ci data-mce-fragment=\"1\"\u003etime \u003c\/i\u003eby using pre-made pie cut kits; it takes less than a minute to open the packet \u0026amp; start fabricating\u003c\/h1\u003e\n\u003ch1 data-mce-fragment=\"1\"\u003eThat's quicker than making a coffee!\u003c\/h1\u003e\n\u003ch1 data-mce-fragment=\"1\"\u003e \u003c\/h1\u003e\n\u003cp data-mce-fragment=\"1\"\u003e \u003c\/p\u003e\n\u003ch2 data-mce-fragment=\"1\" class=\"p2\"\u003e\n\u003cspan data-mce-fragment=\"1\" class=\"s1\"\u003e\u003c\/span\u003eProduct: 15° Degree 1D Radius 304SS Pie Cut \u003c\/h2\u003e\n\u003ch2 data-mce-fragment=\"1\" class=\"p2\"\u003eMaterial: 304 Grade Stainless Steel\u003c\/h2\u003e\n\u003ch2 data-mce-fragment=\"1\" class=\"p2\"\u003eTotal Cut Angle: 7.5° Per Side 15° Total Per Slice\u003c\/h2\u003e\n\u003ch2 data-mce-fragment=\"1\" class=\"p2\"\u003eTotal Quantity: 1pcs (15° Total)\u003c\/h2\u003e\n\u003ch2 data-mce-fragment=\"1\" class=\"p2\"\u003e\n\u003cspan data-mce-fragment=\"1\" class=\"s1\"\u003e\u003c\/span\u003eWhat you get: 1x Pie Cut Piece.\u003c\/h2\u003e\n\u003cp data-mce-fragment=\"1\" class=\"p2\"\u003e \u003c\/p\u003e\n\u003ch3 data-mce-fragment=\"1\" class=\"p1\"\u003e\n\u003cspan data-mce-fragment=\"1\" class=\"s1\"\u003e\u003cspan data-mce-fragment=\"1\" class=\"Apple-converted-space\"\u003e      \u003cspan data-mce-fragment=\"1\"\u003e \u003c\/span\u003e\u003c\/span\u003eWhy ours?\u003c\/span\u003e \u003c\/h3\u003e\n\u003ch3 data-mce-fragment=\"1\" class=\"p1\"\u003e\u003cspan data-mce-fragment=\"1\" class=\"s1\"\u003e• 304 SS, 1.6mm wall thickness\u003c\/span\u003e\u003c\/h3\u003e\n\u003ch3 data-mce-fragment=\"1\" class=\"p1\"\u003e\n\u003cspan data-mce-fragment=\"1\" class=\"s1\"\u003e• Precision cut to .05mm tolerance\u003c\/span\u003e \u003c\/h3\u003e\n\u003ch3 data-mce-fragment=\"1\" class=\"p1\"\u003e\u003cspan data-mce-fragment=\"1\" class=\"s1\"\u003e• Quality inspected \u003c\/span\u003e\u003c\/h3\u003e\n\u003ch3 data-mce-fragment=\"1\" class=\"p1\"\u003e\u003cbr data-mce-fragment=\"1\"\u003e\u003c\/h3\u003e\n\u003ch3 data-mce-fragment=\"1\" class=\"p1\"\u003e\u003cspan data-mce-fragment=\"1\" class=\"s1\"\u003eAll of this shipped straight to your door!\u003c\/span\u003e\u003c\/h3\u003e\n\u003cp data-mce-fragment=\"1\" class=\"p1\"\u003e \u003c\/p\u003e"}
[{"id":395349426422,"handle":"stainles-steel-15-1d-radius-individual-pie-cuts","title":"1D Tight Radius 15° Pie Cuts - Individual","updated_at":"2023-12-05T06:30:39+10:00","body_html":"\u003cspan data-mce-fragment=\"1\"\u003eIndividual Pie Cuts, Un-prepped. These will need cleaning and prepping before use.\u003c\/span\u003e","published_at":"2022-05-28T09:17:51+10:00","sort_order":"best-selling","template_suffix":"","disjunctive":false,"rules":[{"column":"tag","relation":"equals","condition":"Individual Pie cut 1D 15°"}],"published_scope":"global"},{"id":21632253982,"handle":"304-ss-pie-cuts","updated_at":"2023-12-05T18:50:02+10:00","published_at":"2017-12-21T13:13:28+10:00","sort_order":"price-asc","template_suffix":"","published_scope":"global","title":"9° Degree 304 Stainless Steel Pie Cuts","body_html":"\u003ch1\u003e\u003cimg src=\"https:\/\/cdn.shopify.com\/s\/files\/1\/2616\/0304\/files\/2-5-304ss-pie-cut-1d-tight-radius-1-6mm-wall-5pcs-45total-stainless-steel-45-kit-bend-brothers-metal_755_470x_2eb8c800-fff9-4235-93d2-f0a3735d22f3_160x160.jpg?v=1579751188\" alt=\"Stainless-Steel-Exhaust-Pie-Cuts-45-Degree-Kit\" style=\"display: block; margin-left: auto; margin-right: auto;\"\u003e\u003c\/h1\u003e\n\u003cp\u003e\u003cstrong\u003eAre\u003c\/strong\u003e small pieces of stainless tube cut like a wedge of pie; when you place multiple pie cuts together, they start to create a bend.\u003c\/p\u003e\n\u003cp\u003ePie cuts are hugely popular because the user can create almost unlimited bend shapes. You do this by clocking the pie cuts at different degree's, this lets you snake the bend around obstacles or follow required lengths \u0026amp; radiuses for flow.\u003c\/p\u003e\n\u003cp\u003eBend Brothers pie cuts are made from 100% 304-grade stainless steel exhaust pipe.\u003c\/p\u003e\n\u003cp\u003e\u003cstrong\u003eFeatures:\u003c\/strong\u003e\u003c\/p\u003e\n\u003cp\u003eLaser-cut giving a precise angle every time.\u003c\/p\u003e\n\u003cp\u003eUltrasonically cleaned for out of the packet welding.\u003c\/p\u003e\n\u003cp\u003ePolished for a premium finish.\u003c\/p\u003e\n\u003cp\u003eHand Packed.\u003c\/p\u003e\n\u003cp\u003e \u003c\/p\u003e\n\u003cp\u003eThe biggest advantage of a pie cut bend is being able to change direction as you please, engine bays are only getting more jam-packed so it's necessary for you the fabricator to be able to work around any obstacle.   \u003c\/p\u003e\n\u003cp\u003e \u003c\/p\u003e\n\u003cstrong\u003eYou\u003c\/strong\u003e will benefit immediately from the time and money you save using pre-made pie cuts in your fabrication \u0026amp; welding jobs.\n\u003cp\u003e\u003cbr\u003e\u003c\/p\u003e\n\u003cp\u003e \u003c\/p\u003e\n\u003cp\u003e \u003c\/p\u003e","image":{"created_at":"2018-10-16T21:28:56+10:00","alt":"Australias Largest Range Of 304 Grade Stainless Steel Pie Cuts Covering 1.5 1.75 2 2.5 3 3.5 \u0026 4 In Loose \u0026 Tight Radius Bend Brothers Pie","width":1500,"height":999,"src":"\/\/bendbrothers.us\/cdn\/shop\/collections\/304-stainless-steel-pie-cuts.jpg?v=1539689336"}},{"id":77634666590,"handle":"all","title":"All","updated_at":"2023-12-05T18:50:02+10:00","body_html":"","published_at":"2018-10-01T09:38:24+10:00","sort_order":"best-selling","template_suffix":null,"disjunctive":false,"rules":[{"column":"variant_price","relation":"greater_than","condition":"0"}],"published_scope":"global"},{"id":273948344497,"handle":"all-stainless-pie-cuts","title":"All Stainless Pie Cuts","updated_at":"2023-12-05T18:50:02+10:00","body_html":"","published_at":"2021-07-27T16:45:27+10:00","sort_order":"alpha-asc","template_suffix":"","disjunctive":false,"rules":[{"column":"title","relation":"contains","condition":"Pie Cut"},{"column":"title","relation":"contains","condition":"304"}],"published_scope":"web"}]
Bend Brothers
{"id":7704731418870,"title":"304 Stainless Steel Pie Cut - 15° Degree - 1.5D Loose Radius - Individual","handle":"304-stainless-steel-pie-cut-15-degree-1-5d-radius-individual","description":"\u003ch1 data-mce-fragment=\"1\"\u003eBend Brothers 304ss Pie Cut's sold individually these are un-prepped and will need cleaning before welding.\u003c\/h1\u003e\n\u003ch1 data-mce-fragment=\"1\"\u003eIt all starts with laser cutting then each pie cut is quality checked \u0026amp; hand-packed in Australia.\u003c\/h1\u003e\n\u003ch1 data-mce-fragment=\"1\"\u003eIt takes you hours to mark up, cut and prepare pie cuts yourself.\u003c\/h1\u003e\n\u003ch1 data-mce-fragment=\"1\"\u003e\n\u003cspan data-mce-fragment=\"1\"\u003eBut\u003c\/span\u003e\u003cspan data-mce-fragment=\"1\"\u003e \u003c\/span\u003eyou can avoid wasting your\u003cspan data-mce-fragment=\"1\"\u003e \u003c\/span\u003e\u003ci data-mce-fragment=\"1\"\u003emoney\u003c\/i\u003e \u0026amp;\u003cspan data-mce-fragment=\"1\"\u003e \u003c\/span\u003e\u003ci data-mce-fragment=\"1\"\u003etime \u003c\/i\u003eby using pre-made pie cut kits; it takes less than a minute to open the packet \u0026amp; start fabricating\u003c\/h1\u003e\n\u003ch1 data-mce-fragment=\"1\"\u003eThat's quicker than making a coffee!\u003c\/h1\u003e\n\u003ch1 data-mce-fragment=\"1\"\u003e \u003c\/h1\u003e\n\u003cp data-mce-fragment=\"1\"\u003e \u003c\/p\u003e\n\u003ch2 data-mce-fragment=\"1\" class=\"p2\"\u003e\n\u003cspan data-mce-fragment=\"1\" class=\"s1\"\u003e\u003c\/span\u003eProduct: 15° Degree 1.5D Radius 304SS Pie Cut \u003c\/h2\u003e\n\u003ch2 data-mce-fragment=\"1\" class=\"p2\"\u003eMaterial: 304 Grade Stainless Steel\u003c\/h2\u003e\n\u003ch2 data-mce-fragment=\"1\" class=\"p2\"\u003eTotal Cut Angle: 7.5° Per Side 15° Total Per Slice\u003c\/h2\u003e\n\u003ch2 data-mce-fragment=\"1\" class=\"p2\"\u003eTotal Quantity: 1pcs (15° Total)\u003c\/h2\u003e\n\u003ch2 data-mce-fragment=\"1\" class=\"p2\"\u003e\n\u003cspan data-mce-fragment=\"1\" class=\"s1\"\u003e\u003c\/span\u003eWhat you get: 1x Pie Cut Piece.\u003c\/h2\u003e\n\u003cp data-mce-fragment=\"1\" class=\"p2\"\u003e \u003c\/p\u003e\n\u003ch3 data-mce-fragment=\"1\" class=\"p1\"\u003e\n\u003cspan data-mce-fragment=\"1\" class=\"s1\"\u003e\u003cspan data-mce-fragment=\"1\" class=\"Apple-converted-space\"\u003e      \u003cspan data-mce-fragment=\"1\"\u003e \u003c\/span\u003e\u003c\/span\u003eWhy ours?\u003c\/span\u003e \u003c\/h3\u003e\n\u003ch3 data-mce-fragment=\"1\" class=\"p1\"\u003e\u003cspan data-mce-fragment=\"1\" class=\"s1\"\u003e• 304 SS, 1.6mm wall thickness\u003c\/span\u003e\u003c\/h3\u003e\n\u003ch3 data-mce-fragment=\"1\" class=\"p1\"\u003e\n\u003cspan data-mce-fragment=\"1\" class=\"s1\"\u003e• Precision cut to .05mm tolerance\u003c\/span\u003e \u003c\/h3\u003e\n\u003ch3 data-mce-fragment=\"1\" class=\"p1\"\u003e\u003cspan data-mce-fragment=\"1\" class=\"s1\"\u003e• Quality inspected \u003c\/span\u003e\u003c\/h3\u003e\n\u003ch3 data-mce-fragment=\"1\" class=\"p1\"\u003e\u003cbr data-mce-fragment=\"1\"\u003e\u003c\/h3\u003e\n\u003ch3 data-mce-fragment=\"1\" class=\"p1\"\u003e\u003cspan data-mce-fragment=\"1\" class=\"s1\"\u003eAll of this shipped straight to your door!\u003c\/span\u003e\u003c\/h3\u003e\n\u003cp data-mce-fragment=\"1\" class=\"p1\"\u003e \u003c\/p\u003e","published_at":"2022-05-31T09:41:32+10:00","created_at":"2022-05-28T09:22:35+10:00","vendor":"Bend Brothers","type":"Vehicle Parts \u0026 Accessories","tags":["304ss Stainless Steel","Individual Pie cut 1.5D 15°","Pie cut","pie cuts","Stainless","Stainless Steel"],"price":400,"price_min":400,"price_max":600,"available":true,"price_varies":true,"compare_at_price":null,"compare_at_price_min":0,"compare_at_price_max":0,"compare_at_price_varies":false,"variants":[{"id":43708255666422,"title":"1.75\" (45mm)","option1":"1.75\" (45mm)","option2":null,"option3":null,"sku":null,"requires_shipping":true,"taxable":true,"featured_image":null,"available":true,"name":"304 Stainless Steel Pie Cut - 15° Degree - 1.5D Loose Radius - Individual - 1.75\" (45mm)","public_title":"1.75\" (45mm)","options":["1.75\" (45mm)"],"price":400,"weight":0,"compare_at_price":null,"inventory_quantity":11,"inventory_management":"shopify","inventory_policy":"deny","barcode":null,"requires_selling_plan":false,"selling_plan_allocations":[]},{"id":43708255699190,"title":"2\" (51mm)","option1":"2\" (51mm)","option2":null,"option3":null,"sku":null,"requires_shipping":true,"taxable":true,"featured_image":null,"available":true,"name":"304 Stainless Steel Pie Cut - 15° Degree - 1.5D Loose Radius - Individual - 2\" (51mm)","public_title":"2\" (51mm)","options":["2\" (51mm)"],"price":500,"weight":0,"compare_at_price":null,"inventory_quantity":24,"inventory_management":"shopify","inventory_policy":"deny","barcode":null,"requires_selling_plan":false,"selling_plan_allocations":[]},{"id":43708255731958,"title":"2.5\" (63mm)","option1":"2.5\" (63mm)","option2":null,"option3":null,"sku":null,"requires_shipping":true,"taxable":true,"featured_image":null,"available":true,"name":"304 Stainless Steel Pie Cut - 15° Degree - 1.5D Loose Radius - Individual - 2.5\" (63mm)","public_title":"2.5\" (63mm)","options":["2.5\" (63mm)"],"price":600,"weight":0,"compare_at_price":null,"inventory_quantity":14,"inventory_management":"shopify","inventory_policy":"deny","barcode":null,"requires_selling_plan":false,"selling_plan_allocations":[]},{"id":43708255764726,"title":"3\" (76mm)","option1":"3\" (76mm)","option2":null,"option3":null,"sku":"","requires_shipping":true,"taxable":true,"featured_image":null,"available":false,"name":"304 Stainless Steel Pie Cut - 15° Degree - 1.5D Loose Radius - Individual - 3\" (76mm)","public_title":"3\" (76mm)","options":["3\" (76mm)"],"price":600,"weight":0,"compare_at_price":null,"inventory_quantity":0,"inventory_management":"shopify","inventory_policy":"deny","barcode":null,"requires_selling_plan":false,"selling_plan_allocations":[]},{"id":43708255797494,"title":"3.5\" (89mm)","option1":"3.5\" (89mm)","option2":null,"option3":null,"sku":null,"requires_shipping":true,"taxable":true,"featured_image":null,"available":true,"name":"304 Stainless Steel Pie Cut - 15° Degree - 1.5D Loose Radius - Individual - 3.5\" (89mm)","public_title":"3.5\" (89mm)","options":["3.5\" (89mm)"],"price":600,"weight":0,"compare_at_price":null,"inventory_quantity":14,"inventory_management":"shopify","inventory_policy":"deny","barcode":null,"requires_selling_plan":false,"selling_plan_allocations":[]},{"id":43708255830262,"title":"4\" (101mm)","option1":"4\" (101mm)","option2":null,"option3":null,"sku":null,"requires_shipping":true,"taxable":true,"featured_image":null,"available":true,"name":"304 Stainless Steel Pie Cut - 15° Degree - 1.5D Loose Radius - Individual - 4\" (101mm)","public_title":"4\" (101mm)","options":["4\" (101mm)"],"price":600,"weight":0,"compare_at_price":null,"inventory_quantity":6,"inventory_management":"shopify","inventory_policy":"deny","barcode":null,"requires_selling_plan":false,"selling_plan_allocations":[]}],"images":["\/\/bendbrothers.us\/cdn\/shop\/products\/3-76mm-Stainless-Steel-Pie-Cut-1.5D-15_6b12bbdf-cb33-4d3a-b985-9a9751237127.png?v=1666056121"],"featured_image":"\/\/bendbrothers.us\/cdn\/shop\/products\/3-76mm-Stainless-Steel-Pie-Cut-1.5D-15_6b12bbdf-cb33-4d3a-b985-9a9751237127.png?v=1666056121","options":["Size"],"media":[{"alt":null,"id":30574920630518,"position":1,"preview_image":{"aspect_ratio":1.0,"height":2048,"width":2048,"src":"\/\/bendbrothers.us\/cdn\/shop\/products\/3-76mm-Stainless-Steel-Pie-Cut-1.5D-15_6b12bbdf-cb33-4d3a-b985-9a9751237127.png?v=1666056121"},"aspect_ratio":1.0,"height":2048,"media_type":"image","src":"\/\/bendbrothers.us\/cdn\/shop\/products\/3-76mm-Stainless-Steel-Pie-Cut-1.5D-15_6b12bbdf-cb33-4d3a-b985-9a9751237127.png?v=1666056121","width":2048}],"requires_selling_plan":false,"selling_plan_groups":[],"content":"\u003ch1 data-mce-fragment=\"1\"\u003eBend Brothers 304ss Pie Cut's sold individually these are un-prepped and will need cleaning before welding.\u003c\/h1\u003e\n\u003ch1 data-mce-fragment=\"1\"\u003eIt all starts with laser cutting then each pie cut is quality checked \u0026amp; hand-packed in Australia.\u003c\/h1\u003e\n\u003ch1 data-mce-fragment=\"1\"\u003eIt takes you hours to mark up, cut and prepare pie cuts yourself.\u003c\/h1\u003e\n\u003ch1 data-mce-fragment=\"1\"\u003e\n\u003cspan data-mce-fragment=\"1\"\u003eBut\u003c\/span\u003e\u003cspan data-mce-fragment=\"1\"\u003e \u003c\/span\u003eyou can avoid wasting your\u003cspan data-mce-fragment=\"1\"\u003e \u003c\/span\u003e\u003ci data-mce-fragment=\"1\"\u003emoney\u003c\/i\u003e \u0026amp;\u003cspan data-mce-fragment=\"1\"\u003e \u003c\/span\u003e\u003ci data-mce-fragment=\"1\"\u003etime \u003c\/i\u003eby using pre-made pie cut kits; it takes less than a minute to open the packet \u0026amp; start fabricating\u003c\/h1\u003e\n\u003ch1 data-mce-fragment=\"1\"\u003eThat's quicker than making a coffee!\u003c\/h1\u003e\n\u003ch1 data-mce-fragment=\"1\"\u003e \u003c\/h1\u003e\n\u003cp data-mce-fragment=\"1\"\u003e \u003c\/p\u003e\n\u003ch2 data-mce-fragment=\"1\" class=\"p2\"\u003e\n\u003cspan data-mce-fragment=\"1\" class=\"s1\"\u003e\u003c\/span\u003eProduct: 15° Degree 1.5D Radius 304SS Pie Cut \u003c\/h2\u003e\n\u003ch2 data-mce-fragment=\"1\" class=\"p2\"\u003eMaterial: 304 Grade Stainless Steel\u003c\/h2\u003e\n\u003ch2 data-mce-fragment=\"1\" class=\"p2\"\u003eTotal Cut Angle: 7.5° Per Side 15° Total Per Slice\u003c\/h2\u003e\n\u003ch2 data-mce-fragment=\"1\" class=\"p2\"\u003eTotal Quantity: 1pcs (15° Total)\u003c\/h2\u003e\n\u003ch2 data-mce-fragment=\"1\" class=\"p2\"\u003e\n\u003cspan data-mce-fragment=\"1\" class=\"s1\"\u003e\u003c\/span\u003eWhat you get: 1x Pie Cut Piece.\u003c\/h2\u003e\n\u003cp data-mce-fragment=\"1\" class=\"p2\"\u003e \u003c\/p\u003e\n\u003ch3 data-mce-fragment=\"1\" class=\"p1\"\u003e\n\u003cspan data-mce-fragment=\"1\" class=\"s1\"\u003e\u003cspan data-mce-fragment=\"1\" class=\"Apple-converted-space\"\u003e      \u003cspan data-mce-fragment=\"1\"\u003e \u003c\/span\u003e\u003c\/span\u003eWhy ours?\u003c\/span\u003e \u003c\/h3\u003e\n\u003ch3 data-mce-fragment=\"1\" class=\"p1\"\u003e\u003cspan data-mce-fragment=\"1\" class=\"s1\"\u003e• 304 SS, 1.6mm wall thickness\u003c\/span\u003e\u003c\/h3\u003e\n\u003ch3 data-mce-fragment=\"1\" class=\"p1\"\u003e\n\u003cspan data-mce-fragment=\"1\" class=\"s1\"\u003e• Precision cut to .05mm tolerance\u003c\/span\u003e \u003c\/h3\u003e\n\u003ch3 data-mce-fragment=\"1\" class=\"p1\"\u003e\u003cspan data-mce-fragment=\"1\" class=\"s1\"\u003e• Quality inspected \u003c\/span\u003e\u003c\/h3\u003e\n\u003ch3 data-mce-fragment=\"1\" class=\"p1\"\u003e\u003cbr data-mce-fragment=\"1\"\u003e\u003c\/h3\u003e\n\u003ch3 data-mce-fragment=\"1\" class=\"p1\"\u003e\u003cspan data-mce-fragment=\"1\" class=\"s1\"\u003eAll of this shipped straight to your door!\u003c\/span\u003e\u003c\/h3\u003e\n\u003cp data-mce-fragment=\"1\" class=\"p1\"\u003e \u003c\/p\u003e"}
[{"id":21632253982,"handle":"304-ss-pie-cuts","updated_at":"2023-12-05T18:50:02+10:00","published_at":"2017-12-21T13:13:28+10:00","sort_order":"price-asc","template_suffix":"","published_scope":"global","title":"9° Degree 304 Stainless Steel Pie Cuts","body_html":"\u003ch1\u003e\u003cimg src=\"https:\/\/cdn.shopify.com\/s\/files\/1\/2616\/0304\/files\/2-5-304ss-pie-cut-1d-tight-radius-1-6mm-wall-5pcs-45total-stainless-steel-45-kit-bend-brothers-metal_755_470x_2eb8c800-fff9-4235-93d2-f0a3735d22f3_160x160.jpg?v=1579751188\" alt=\"Stainless-Steel-Exhaust-Pie-Cuts-45-Degree-Kit\" style=\"display: block; margin-left: auto; margin-right: auto;\"\u003e\u003c\/h1\u003e\n\u003cp\u003e\u003cstrong\u003eAre\u003c\/strong\u003e small pieces of stainless tube cut like a wedge of pie; when you place multiple pie cuts together, they start to create a bend.\u003c\/p\u003e\n\u003cp\u003ePie cuts are hugely popular because the user can create almost unlimited bend shapes. You do this by clocking the pie cuts at different degree's, this lets you snake the bend around obstacles or follow required lengths \u0026amp; radiuses for flow.\u003c\/p\u003e\n\u003cp\u003eBend Brothers pie cuts are made from 100% 304-grade stainless steel exhaust pipe.\u003c\/p\u003e\n\u003cp\u003e\u003cstrong\u003eFeatures:\u003c\/strong\u003e\u003c\/p\u003e\n\u003cp\u003eLaser-cut giving a precise angle every time.\u003c\/p\u003e\n\u003cp\u003eUltrasonically cleaned for out of the packet welding.\u003c\/p\u003e\n\u003cp\u003ePolished for a premium finish.\u003c\/p\u003e\n\u003cp\u003eHand Packed.\u003c\/p\u003e\n\u003cp\u003e \u003c\/p\u003e\n\u003cp\u003eThe biggest advantage of a pie cut bend is being able to change direction as you please, engine bays are only getting more jam-packed so it's necessary for you the fabricator to be able to work around any obstacle.   \u003c\/p\u003e\n\u003cp\u003e \u003c\/p\u003e\n\u003cstrong\u003eYou\u003c\/strong\u003e will benefit immediately from the time and money you save using pre-made pie cuts in your fabrication \u0026amp; welding jobs.\n\u003cp\u003e\u003cbr\u003e\u003c\/p\u003e\n\u003cp\u003e \u003c\/p\u003e\n\u003cp\u003e \u003c\/p\u003e","image":{"created_at":"2018-10-16T21:28:56+10:00","alt":"Australias Largest Range Of 304 Grade Stainless Steel Pie Cuts Covering 1.5 1.75 2 2.5 3 3.5 \u0026 4 In Loose \u0026 Tight Radius Bend Brothers Pie","width":1500,"height":999,"src":"\/\/bendbrothers.us\/cdn\/shop\/collections\/304-stainless-steel-pie-cuts.jpg?v=1539689336"}},{"id":77634666590,"handle":"all","title":"All","updated_at":"2023-12-05T18:50:02+10:00","body_html":"","published_at":"2018-10-01T09:38:24+10:00","sort_order":"best-selling","template_suffix":null,"disjunctive":false,"rules":[{"column":"variant_price","relation":"greater_than","condition":"0"}],"published_scope":"global"},{"id":273948344497,"handle":"all-stainless-pie-cuts","title":"All Stainless Pie Cuts","updated_at":"2023-12-05T18:50:02+10:00","body_html":"","published_at":"2021-07-27T16:45:27+10:00","sort_order":"alpha-asc","template_suffix":"","disjunctive":false,"rules":[{"column":"title","relation":"contains","condition":"Pie Cut"},{"column":"title","relation":"contains","condition":"304"}],"published_scope":"web"}]