---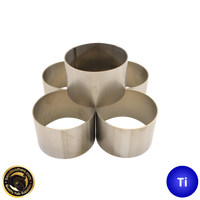 Tig Weld Practice Kit - Titanium Tube Coupons
Bend Brothers
Tig welding like any skill takes a large amount of time underneath the hood to perfect your welds into glowing stacks of dimes. 
The simplest way to dial in your tig is by practising on cut-up tube sections or flat coupons, but we are all a little short on time in this world ⏲ so spending it cutting and prepping material isn't always the smartest idea.
This wasn't an option so we have designed tig weld practice kits to save you time by pre-prepping all coupons ready for you to tig weld from the packet!
Product: Titanium Weld Practice Kit - Tube Coupons Includes Filler Wire
Material: Grade 2 Titanium tube & Gr2 Titanium Weld Filler Wire
Quantity: 5x coupons & 25g of titanium filler wire
What you get: 1 Kit containing 5x pre-cleaned & prepped tube coupons and 25g's of filler wire. 
---
You might also like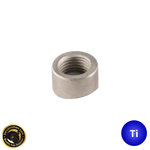 Bend Brothers
{"id":395687952414,"title":"Titanium O2 Oxygen Sensor Bung M18x1.5 | Pre-Notched","handle":"titanium-c02-weld-on-bung","description":"\u003ch1\u003eASTM B861 Grade Titanium Weld-On Bung Fits 3\", 3.5\" \u0026amp; 4\" \u003ca href=\"https:\/\/bendbrothers.com.au\/collections\/titanium-straight-tube\" title=\"Titanium-Straight-Exhaust-Tube\"\u003eTube\u003c\/a\u003e \u003c\/h1\u003e\n\u003ch2\u003eProduct: Grade 2 Titanium Weld-On O2 Oxygen Sensor Bung \u003c\/h2\u003e\n\u003ch2\u003eMaterial: Grade 2 Titanium\u003c\/h2\u003e\n\u003ch2\u003eTotal Quantity: 1 \u003c\/h2\u003e\n\u003ch2\u003eThread: M18 x 1.5\u003c\/h2\u003e\n\u003cp\u003e \u003c\/p\u003e\n\u003cp\u003e \u003c\/p\u003e","published_at":"2017-12-09T23:54:08+10:00","created_at":"2017-12-09T23:54:08+10:00","vendor":"Bend Brothers","type":"Weld On Bung","tags":["3RD\/","Co2 Sensor","Lambda","M18x1.5mm","Oxygen Sensor","Sensor Bung","Titanium Bung","Trade","Trade-all","Trade-silver","Tradegold","Weld On Bung"],"price":1700,"price_min":1700,"price_max":1700,"available":true,"price_varies":false,"compare_at_price":null,"compare_at_price_min":0,"compare_at_price_max":0,"compare_at_price_varies":false,"variants":[{"id":5435387510814,"title":"Default Title","option1":"Default Title","option2":null,"option3":null,"sku":"","requires_shipping":true,"taxable":true,"featured_image":null,"available":true,"name":"Titanium O2 Oxygen Sensor Bung M18x1.5 | Pre-Notched","public_title":null,"options":["Default Title"],"price":1700,"weight":500,"compare_at_price":null,"inventory_quantity":8,"inventory_management":"shopify","inventory_policy":"deny","barcode":"","requires_selling_plan":false,"selling_plan_allocations":[]}],"images":["\/\/bendbrothers.us\/cdn\/shop\/products\/02-Bung-Notched-Titanium.png?v=1633570878"],"featured_image":"\/\/bendbrothers.us\/cdn\/shop\/products\/02-Bung-Notched-Titanium.png?v=1633570878","options":["Title"],"media":[{"alt":null,"id":22720091947185,"position":1,"preview_image":{"aspect_ratio":1.0,"height":2048,"width":2048,"src":"\/\/bendbrothers.us\/cdn\/shop\/products\/02-Bung-Notched-Titanium.png?v=1633570878"},"aspect_ratio":1.0,"height":2048,"media_type":"image","src":"\/\/bendbrothers.us\/cdn\/shop\/products\/02-Bung-Notched-Titanium.png?v=1633570878","width":2048}],"requires_selling_plan":false,"selling_plan_groups":[],"content":"\u003ch1\u003eASTM B861 Grade Titanium Weld-On Bung Fits 3\", 3.5\" \u0026amp; 4\" \u003ca href=\"https:\/\/bendbrothers.com.au\/collections\/titanium-straight-tube\" title=\"Titanium-Straight-Exhaust-Tube\"\u003eTube\u003c\/a\u003e \u003c\/h1\u003e\n\u003ch2\u003eProduct: Grade 2 Titanium Weld-On O2 Oxygen Sensor Bung \u003c\/h2\u003e\n\u003ch2\u003eMaterial: Grade 2 Titanium\u003c\/h2\u003e\n\u003ch2\u003eTotal Quantity: 1 \u003c\/h2\u003e\n\u003ch2\u003eThread: M18 x 1.5\u003c\/h2\u003e\n\u003cp\u003e \u003c\/p\u003e\n\u003cp\u003e \u003c\/p\u003e"}
[{"id":77634666590,"handle":"all","title":"All","updated_at":"2023-12-05T19:50:02+10:00","body_html":"","published_at":"2018-10-01T09:38:24+10:00","sort_order":"best-selling","template_suffix":null,"disjunctive":false,"rules":[{"column":"variant_price","relation":"greater_than","condition":"0"}],"published_scope":"global"},{"id":155706818654,"handle":"titanium","title":"All Titanium Products","updated_at":"2023-12-01T12:45:13+10:00","body_html":"\u003ch1\u003eAll Bend Brothers Titanium products. Mandrel bends, straight tube, pie cuts, reducers, v-band kits, muffler parts, bungs, sheet\/plate and much more.\u003cbr\u003e\n\u003c\/h1\u003e","published_at":"2019-12-03T12:21:22+10:00","sort_order":"best-selling","template_suffix":"","disjunctive":true,"rules":[{"column":"tag","relation":"equals","condition":"Titanium"},{"column":"tag","relation":"equals","condition":"ti"},{"column":"tag","relation":"equals","condition":"gr2"},{"column":"tag","relation":"equals","condition":"grade 2"},{"column":"title","relation":"contains","condition":"titanium"}],"published_scope":"global","image":{"created_at":"2019-12-03T12:24:11+10:00","alt":null,"width":2048,"height":2048,"src":"\/\/bendbrothers.us\/cdn\/shop\/collections\/IMG_2111.jpg?v=1676439699"}},{"id":163179331678,"handle":"co2-bungs","updated_at":"2023-11-25T18:55:05+10:00","published_at":"2020-10-06T09:37:24+10:00","sort_order":"price-asc","template_suffix":"","published_scope":"global","title":"O2 Bung's","body_html":"\u003cp\u003eSelection of our latest O2 \u0026amp; weld-on bung range.\u003c\/p\u003e","image":{"created_at":"2023-02-15T14:43:56+10:00","alt":null,"width":2048,"height":2048,"src":"\/\/bendbrothers.us\/cdn\/shop\/collections\/C02_Bungs_Collection_Image.jpg?v=1676437292"}},{"id":392462074102,"handle":"third-strike-fab","title":"Third Strike Fab","updated_at":"2023-12-05T19:50:02+10:00","body_html":"","published_at":"2022-03-28T11:58:49+10:00","sort_order":"best-selling","template_suffix":"","disjunctive":false,"rules":[{"column":"tag","relation":"equals","condition":"3RD\/"}],"published_scope":"web"},{"id":392462008566,"handle":"trade-all","title":"Trade all","updated_at":"2023-12-05T19:50:02+10:00","body_html":"","published_at":"2022-03-28T11:57:41+10:00","sort_order":"best-selling","template_suffix":"","disjunctive":false,"rules":[{"column":"tag","relation":"equals","condition":"Trade-all"}],"published_scope":"web"},{"id":392462041334,"handle":"trade-gold","title":"Trade gold","updated_at":"2023-12-05T19:50:02+10:00","body_html":"","published_at":"2022-03-28T11:58:09+10:00","sort_order":"best-selling","template_suffix":"","disjunctive":false,"rules":[{"column":"tag","relation":"equals","condition":"Tradegold"}],"published_scope":"web"},{"id":392461746422,"handle":"trade-products","title":"Trade products","updated_at":"2023-12-05T19:50:02+10:00","body_html":"","published_at":"2022-03-28T12:10:26+10:00","sort_order":"best-selling","template_suffix":"","disjunctive":false,"rules":[{"column":"tag","relation":"equals","condition":"Trade"}],"published_scope":"web"}]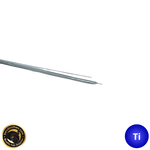 Bend Brothers
{"id":509664591902,"title":"50g - 1mm Grade 2 Titanium Filler Wire - Straight","handle":"1mm-grade-2-titanium-filler-wire-50g","description":"\u003cmeta charset=\"utf-8\"\u003e\n\u003cp\u003e1mm Grade 2 Titanium Straight filler wire \u003c\/p\u003e\n\u003cp\u003ePerfectly matched to any and all Bend Brothers Titanium products\u003c\/p\u003e\n\u003cp\u003eBend Brothers Titanium filler wire is available in 50g, 100g, 200g, 500g \u0026amp; 1kg amounts\u003c\/p\u003e\n\u003cp\u003e \u003c\/p\u003e\n\u003cp\u003eProduct: 50g Grade 2 Titanium filler wire straight lengths\u003c\/p\u003e\n\u003cp\u003eMaterial: Grade 2 Titanium\u003c\/p\u003e\n\u003cp\u003eDimensions: 1mm x 1mm x 500mm x 30pcs\u003c\/p\u003e\n\u003cp\u003eTotal Quantitiy: 30pcs 500mm Long\u003c\/p\u003e\n\u003cp\u003eWhat You Get: 30pcs Grade 2 Titanium straight filler wire ultrasonically cleaned \u0026amp; packaged for out of the packet welding\u003c\/p\u003e","published_at":"2018-03-14T07:56:15+10:00","created_at":"2018-02-01T13:52:40+10:00","vendor":"Bend Brothers","type":"Titanium Filler Wire","tags":["1mm","3RD\/","Filler wire","gr2","grade 2","Tig","Titanium","Trade","Trade-all","Trade-silver","Tradegold"],"price":1300,"price_min":1300,"price_max":1300,"available":true,"price_varies":false,"compare_at_price":null,"compare_at_price_min":0,"compare_at_price_max":0,"compare_at_price_varies":false,"variants":[{"id":7236079812638,"title":"Default Title","option1":"Default Title","option2":null,"option3":null,"sku":"","requires_shipping":true,"taxable":true,"featured_image":null,"available":true,"name":"50g - 1mm Grade 2 Titanium Filler Wire - Straight","public_title":null,"options":["Default Title"],"price":1300,"weight":500,"compare_at_price":null,"inventory_quantity":3,"inventory_management":"shopify","inventory_policy":"deny","barcode":"","requires_selling_plan":false,"selling_plan_allocations":[]}],"images":["\/\/bendbrothers.us\/cdn\/shop\/products\/Titanium-Filler-Wire-Straight_59bfbfd6-31e1-435c-8335-ccbe60d22093.png?v=1658468926"],"featured_image":"\/\/bendbrothers.us\/cdn\/shop\/products\/Titanium-Filler-Wire-Straight_59bfbfd6-31e1-435c-8335-ccbe60d22093.png?v=1658468926","options":["Title"],"media":[{"alt":null,"id":30014123639030,"position":1,"preview_image":{"aspect_ratio":1.0,"height":2048,"width":2048,"src":"\/\/bendbrothers.us\/cdn\/shop\/products\/Titanium-Filler-Wire-Straight_59bfbfd6-31e1-435c-8335-ccbe60d22093.png?v=1658468926"},"aspect_ratio":1.0,"height":2048,"media_type":"image","src":"\/\/bendbrothers.us\/cdn\/shop\/products\/Titanium-Filler-Wire-Straight_59bfbfd6-31e1-435c-8335-ccbe60d22093.png?v=1658468926","width":2048}],"requires_selling_plan":false,"selling_plan_groups":[],"content":"\u003cmeta charset=\"utf-8\"\u003e\n\u003cp\u003e1mm Grade 2 Titanium Straight filler wire \u003c\/p\u003e\n\u003cp\u003ePerfectly matched to any and all Bend Brothers Titanium products\u003c\/p\u003e\n\u003cp\u003eBend Brothers Titanium filler wire is available in 50g, 100g, 200g, 500g \u0026amp; 1kg amounts\u003c\/p\u003e\n\u003cp\u003e \u003c\/p\u003e\n\u003cp\u003eProduct: 50g Grade 2 Titanium filler wire straight lengths\u003c\/p\u003e\n\u003cp\u003eMaterial: Grade 2 Titanium\u003c\/p\u003e\n\u003cp\u003eDimensions: 1mm x 1mm x 500mm x 30pcs\u003c\/p\u003e\n\u003cp\u003eTotal Quantitiy: 30pcs 500mm Long\u003c\/p\u003e\n\u003cp\u003eWhat You Get: 30pcs Grade 2 Titanium straight filler wire ultrasonically cleaned \u0026amp; packaged for out of the packet welding\u003c\/p\u003e"}
[{"id":77634666590,"handle":"all","title":"All","updated_at":"2023-12-05T19:50:02+10:00","body_html":"","published_at":"2018-10-01T09:38:24+10:00","sort_order":"best-selling","template_suffix":null,"disjunctive":false,"rules":[{"column":"variant_price","relation":"greater_than","condition":"0"}],"published_scope":"global"},{"id":155706818654,"handle":"titanium","title":"All Titanium Products","updated_at":"2023-12-01T12:45:13+10:00","body_html":"\u003ch1\u003eAll Bend Brothers Titanium products. Mandrel bends, straight tube, pie cuts, reducers, v-band kits, muffler parts, bungs, sheet\/plate and much more.\u003cbr\u003e\n\u003c\/h1\u003e","published_at":"2019-12-03T12:21:22+10:00","sort_order":"best-selling","template_suffix":"","disjunctive":true,"rules":[{"column":"tag","relation":"equals","condition":"Titanium"},{"column":"tag","relation":"equals","condition":"ti"},{"column":"tag","relation":"equals","condition":"gr2"},{"column":"tag","relation":"equals","condition":"grade 2"},{"column":"title","relation":"contains","condition":"titanium"}],"published_scope":"global","image":{"created_at":"2019-12-03T12:24:11+10:00","alt":null,"width":2048,"height":2048,"src":"\/\/bendbrothers.us\/cdn\/shop\/collections\/IMG_2111.jpg?v=1676439699"}},{"id":21690220574,"handle":"filler-wire","updated_at":"2023-11-27T14:20:31+10:00","published_at":"2017-12-22T18:46:59+10:00","sort_order":"price-asc","template_suffix":null,"published_scope":"global","title":"Filler Wire","body_html":"\u003cp\u003eAll types and sizes of Titanium Tig filler wire (Tig filler rod) in 1mm \u0026amp; 1.6mm in 50g, 100g, 200g \u0026amp;1kg\u003c\/p\u003e"},{"id":392462074102,"handle":"third-strike-fab","title":"Third Strike Fab","updated_at":"2023-12-05T19:50:02+10:00","body_html":"","published_at":"2022-03-28T11:58:49+10:00","sort_order":"best-selling","template_suffix":"","disjunctive":false,"rules":[{"column":"tag","relation":"equals","condition":"3RD\/"}],"published_scope":"web"},{"id":392462008566,"handle":"trade-all","title":"Trade all","updated_at":"2023-12-05T19:50:02+10:00","body_html":"","published_at":"2022-03-28T11:57:41+10:00","sort_order":"best-selling","template_suffix":"","disjunctive":false,"rules":[{"column":"tag","relation":"equals","condition":"Trade-all"}],"published_scope":"web"},{"id":392462041334,"handle":"trade-gold","title":"Trade gold","updated_at":"2023-12-05T19:50:02+10:00","body_html":"","published_at":"2022-03-28T11:58:09+10:00","sort_order":"best-selling","template_suffix":"","disjunctive":false,"rules":[{"column":"tag","relation":"equals","condition":"Tradegold"}],"published_scope":"web"},{"id":392461746422,"handle":"trade-products","title":"Trade products","updated_at":"2023-12-05T19:50:02+10:00","body_html":"","published_at":"2022-03-28T12:10:26+10:00","sort_order":"best-selling","template_suffix":"","disjunctive":false,"rules":[{"column":"tag","relation":"equals","condition":"Trade"}],"published_scope":"web"}]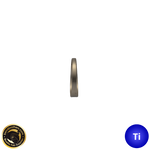 Bend Brothers
{"id":431991947294,"title":"4\" (101mm) Titanium Pie Cut - 1D Tight Radius - 1.2mm wall - 5pcs (45°total)","handle":"4-45-titanium-bend-pack-1mm-wall","description":"\u003ch1\u003eBend Brothers 4\" Titanium Pie Cut's are Precision cut, ultrasonically cleaned, individually sealed pie cut pieces ready to weld out of the packet.\u003c\/h1\u003e\n\u003ch1\u003eDesigned with the fabricator (You) in mind each pie cut is cut, deburred, pickled, quality checked, ultrasonically cleaned \u0026amp; finally hand-packed in Australia.\u003c\/h1\u003e\n\u003ch1\u003eWhy waste valuable time and money creating your own pie cut pieces when we can do all the cutting, prepping \u0026amp; cleaning for you.\u003c\/h1\u003e\n\u003ch1\u003eIt's as simple as open the packet then get back to fabricating...\u003cbr\u003e\n\u003c\/h1\u003e\n\u003cp class=\"p2\"\u003e \u003c\/p\u003e\n\u003ch2 class=\"p2\"\u003e\n\u003cspan class=\"s1\"\u003e\u003c\/span\u003eProduct: 4\" Tight Radius 45° Bend Pack \u003c\/h2\u003e\n\u003ch2 class=\"p2\"\u003eMaterial: Grade2 Titanium\u003c\/h2\u003e\n\u003ch2 class=\"p2\"\u003eTotal Cut Angle: 9° per slice\u003c\/h2\u003e\n\u003ch2 class=\"p2\"\u003eQuantity: 5pcs\u003c\/h2\u003e\n\u003ch2 class=\"p2\"\u003e\n\u003cspan class=\"s1\"\u003e\u003c\/span\u003eWhat you get: 5 Pie pieces packed \u0026amp; sealed ready to weld straight from the package.\u003c\/h2\u003e\n\u003ch2 class=\"p2\"\u003e \u003c\/h2\u003e\n\u003ch3 class=\"p1\"\u003e\u003cspan class=\"s1\"\u003e\u003cspan class=\"Apple-converted-space\"\u003e       \u003c\/span\u003eWhy ours ?\u003c\/span\u003e\u003c\/h3\u003e\n\u003ch3 class=\"p2\"\u003e \u003c\/h3\u003e\n\u003ch3 class=\"p1\"\u003e\u003cspan class=\"s1\"\u003e• ASTM B861 Grade 2 Titanium, 1mm wall thickness\u003c\/span\u003e\u003c\/h3\u003e\n\u003ch3 class=\"p1\"\u003e\u003cspan class=\"s1\"\u003e• Precision cut to .05mm tolerance\u003c\/span\u003e\u003c\/h3\u003e\n\u003ch3 class=\"p1\"\u003e\u003cspan style=\"line-height: 1.4;\"\u003e\u003cspan\u003e• Picked\u003c\/span\u003e\u003c\/span\u003e\u003c\/h3\u003e\n\u003ch3 class=\"p1\"\u003e\u003cspan style=\"line-height: 1.4;\"\u003e• Quality inspected\u003c\/span\u003e\u003c\/h3\u003e\n\u003ch3 class=\"p1\"\u003e\u003cspan class=\"s1\" style=\"line-height: 1.4;\"\u003e• Ultrasonically cleaned\u003c\/span\u003e\u003c\/h3\u003e\n\u003ch3 class=\"p1\"\u003e• Individually packed \u0026amp; sealed for out of the packet welding \u003c\/h3\u003e\n\u003ch3 class=\"p1\"\u003e \u003c\/h3\u003e\n\u003ch3 class=\"p1\"\u003e \u003c\/h3\u003e\n\u003ch3 class=\"p1\"\u003eOur aim is to provide a high quality product that takes away the hefty cost of time that is involved in cutting, Cleaning \u0026amp; prepping each individual pie cut your self\u003c\/h3\u003e\n\u003ch3 class=\"p1\"\u003e\u003cspan class=\"s1\"\u003eThe potential material loss from self cut slices \u003c\/span\u003e\u003c\/h3\u003e\n\u003ch3 class=\"p1\"\u003e\u003cspan class=\"s1\"\u003eIt all so removes the need for a band saw or other precision cutting equipment.\u003c\/span\u003e\u003c\/h3\u003e\n\u003ch3 class=\"p1\"\u003e\u003cspan class=\"s1\"\u003eBest of all it's shipped straight to your door!\u003c\/span\u003e\u003c\/h3\u003e\n\u003ch3 class=\"p1\"\u003e \u003c\/h3\u003e\n\u003ch3\u003e \u003c\/h3\u003e","published_at":"2017-12-20T08:50:01+10:00","created_at":"2017-12-20T13:27:07+10:00","vendor":"Bend Brothers","type":"Pie cut kit","tags":["3RD\/","4\"","45°","lobster back","Pie cut","Tight radius","Titanium","Trade","Trade-all","Trade-silver","Tradegold"],"price":6200,"price_min":6200,"price_max":6200,"available":true,"price_varies":false,"compare_at_price":null,"compare_at_price_min":0,"compare_at_price_max":0,"compare_at_price_varies":false,"variants":[{"id":5851724775454,"title":"Default Title","option1":"Default Title","option2":null,"option3":null,"sku":"TiPCK4\"45DEG","requires_shipping":true,"taxable":true,"featured_image":null,"available":true,"name":"4\" (101mm) Titanium Pie Cut - 1D Tight Radius - 1.2mm wall - 5pcs (45°total)","public_title":null,"options":["Default Title"],"price":6200,"weight":500,"compare_at_price":null,"inventory_quantity":15,"inventory_management":"shopify","inventory_policy":"deny","barcode":"","requires_selling_plan":false,"selling_plan_allocations":[]}],"images":["\/\/bendbrothers.us\/cdn\/shop\/products\/4-101mm-Titanium-Pie-Cut-1D-9.png?v=1658189715"],"featured_image":"\/\/bendbrothers.us\/cdn\/shop\/products\/4-101mm-Titanium-Pie-Cut-1D-9.png?v=1658189715","options":["Title"],"media":[{"alt":null,"id":29991114113270,"position":1,"preview_image":{"aspect_ratio":1.0,"height":2048,"width":2048,"src":"\/\/bendbrothers.us\/cdn\/shop\/products\/4-101mm-Titanium-Pie-Cut-1D-9.png?v=1658189715"},"aspect_ratio":1.0,"height":2048,"media_type":"image","src":"\/\/bendbrothers.us\/cdn\/shop\/products\/4-101mm-Titanium-Pie-Cut-1D-9.png?v=1658189715","width":2048}],"requires_selling_plan":false,"selling_plan_groups":[],"content":"\u003ch1\u003eBend Brothers 4\" Titanium Pie Cut's are Precision cut, ultrasonically cleaned, individually sealed pie cut pieces ready to weld out of the packet.\u003c\/h1\u003e\n\u003ch1\u003eDesigned with the fabricator (You) in mind each pie cut is cut, deburred, pickled, quality checked, ultrasonically cleaned \u0026amp; finally hand-packed in Australia.\u003c\/h1\u003e\n\u003ch1\u003eWhy waste valuable time and money creating your own pie cut pieces when we can do all the cutting, prepping \u0026amp; cleaning for you.\u003c\/h1\u003e\n\u003ch1\u003eIt's as simple as open the packet then get back to fabricating...\u003cbr\u003e\n\u003c\/h1\u003e\n\u003cp class=\"p2\"\u003e \u003c\/p\u003e\n\u003ch2 class=\"p2\"\u003e\n\u003cspan class=\"s1\"\u003e\u003c\/span\u003eProduct: 4\" Tight Radius 45° Bend Pack \u003c\/h2\u003e\n\u003ch2 class=\"p2\"\u003eMaterial: Grade2 Titanium\u003c\/h2\u003e\n\u003ch2 class=\"p2\"\u003eTotal Cut Angle: 9° per slice\u003c\/h2\u003e\n\u003ch2 class=\"p2\"\u003eQuantity: 5pcs\u003c\/h2\u003e\n\u003ch2 class=\"p2\"\u003e\n\u003cspan class=\"s1\"\u003e\u003c\/span\u003eWhat you get: 5 Pie pieces packed \u0026amp; sealed ready to weld straight from the package.\u003c\/h2\u003e\n\u003ch2 class=\"p2\"\u003e \u003c\/h2\u003e\n\u003ch3 class=\"p1\"\u003e\u003cspan class=\"s1\"\u003e\u003cspan class=\"Apple-converted-space\"\u003e       \u003c\/span\u003eWhy ours ?\u003c\/span\u003e\u003c\/h3\u003e\n\u003ch3 class=\"p2\"\u003e \u003c\/h3\u003e\n\u003ch3 class=\"p1\"\u003e\u003cspan class=\"s1\"\u003e• ASTM B861 Grade 2 Titanium, 1mm wall thickness\u003c\/span\u003e\u003c\/h3\u003e\n\u003ch3 class=\"p1\"\u003e\u003cspan class=\"s1\"\u003e• Precision cut to .05mm tolerance\u003c\/span\u003e\u003c\/h3\u003e\n\u003ch3 class=\"p1\"\u003e\u003cspan style=\"line-height: 1.4;\"\u003e\u003cspan\u003e• Picked\u003c\/span\u003e\u003c\/span\u003e\u003c\/h3\u003e\n\u003ch3 class=\"p1\"\u003e\u003cspan style=\"line-height: 1.4;\"\u003e• Quality inspected\u003c\/span\u003e\u003c\/h3\u003e\n\u003ch3 class=\"p1\"\u003e\u003cspan class=\"s1\" style=\"line-height: 1.4;\"\u003e• Ultrasonically cleaned\u003c\/span\u003e\u003c\/h3\u003e\n\u003ch3 class=\"p1\"\u003e• Individually packed \u0026amp; sealed for out of the packet welding \u003c\/h3\u003e\n\u003ch3 class=\"p1\"\u003e \u003c\/h3\u003e\n\u003ch3 class=\"p1\"\u003e \u003c\/h3\u003e\n\u003ch3 class=\"p1\"\u003eOur aim is to provide a high quality product that takes away the hefty cost of time that is involved in cutting, Cleaning \u0026amp; prepping each individual pie cut your self\u003c\/h3\u003e\n\u003ch3 class=\"p1\"\u003e\u003cspan class=\"s1\"\u003eThe potential material loss from self cut slices \u003c\/span\u003e\u003c\/h3\u003e\n\u003ch3 class=\"p1\"\u003e\u003cspan class=\"s1\"\u003eIt all so removes the need for a band saw or other precision cutting equipment.\u003c\/span\u003e\u003c\/h3\u003e\n\u003ch3 class=\"p1\"\u003e\u003cspan class=\"s1\"\u003eBest of all it's shipped straight to your door!\u003c\/span\u003e\u003c\/h3\u003e\n\u003ch3 class=\"p1\"\u003e \u003c\/h3\u003e\n\u003ch3\u003e \u003c\/h3\u003e"}
[{"id":77634666590,"handle":"all","title":"All","updated_at":"2023-12-05T19:50:02+10:00","body_html":"","published_at":"2018-10-01T09:38:24+10:00","sort_order":"best-selling","template_suffix":null,"disjunctive":false,"rules":[{"column":"variant_price","relation":"greater_than","condition":"0"}],"published_scope":"global"},{"id":155706818654,"handle":"titanium","title":"All Titanium Products","updated_at":"2023-12-01T12:45:13+10:00","body_html":"\u003ch1\u003eAll Bend Brothers Titanium products. Mandrel bends, straight tube, pie cuts, reducers, v-band kits, muffler parts, bungs, sheet\/plate and much more.\u003cbr\u003e\n\u003c\/h1\u003e","published_at":"2019-12-03T12:21:22+10:00","sort_order":"best-selling","template_suffix":"","disjunctive":true,"rules":[{"column":"tag","relation":"equals","condition":"Titanium"},{"column":"tag","relation":"equals","condition":"ti"},{"column":"tag","relation":"equals","condition":"gr2"},{"column":"tag","relation":"equals","condition":"grade 2"},{"column":"title","relation":"contains","condition":"titanium"}],"published_scope":"global","image":{"created_at":"2019-12-03T12:24:11+10:00","alt":null,"width":2048,"height":2048,"src":"\/\/bendbrothers.us\/cdn\/shop\/collections\/IMG_2111.jpg?v=1676439699"}},{"id":392462074102,"handle":"third-strike-fab","title":"Third Strike Fab","updated_at":"2023-12-05T19:50:02+10:00","body_html":"","published_at":"2022-03-28T11:58:49+10:00","sort_order":"best-selling","template_suffix":"","disjunctive":false,"rules":[{"column":"tag","relation":"equals","condition":"3RD\/"}],"published_scope":"web"},{"id":21011431454,"handle":"titanium-pie-cuts","updated_at":"2023-11-26T15:20:03+10:00","published_at":"2017-12-13T07:54:47+10:00","sort_order":"price-asc","template_suffix":"","published_scope":"global","title":"Titanium Pie Cuts","body_html":"\u003cp\u003e\u003cstrong\u003eAre\u003c\/strong\u003e\u003cspan\u003e \u003c\/span\u003esmall pieces of Titanium tube cut like a wedge of pie; when you place multiple pie cuts together, they start to create a bend.\u003c\/p\u003e\n\u003cp\u003ePie cuts are hugely popular because the user can create almost unlimited bend shapes. You do this by clocking the pie cuts at different degree's, this lets you snake the bend around obstacles or follow required lengths \u0026amp; radiuses for flow.\u003c\/p\u003e\n\u003cp\u003eBend Brothers pie cuts are made from 100% Grade 2 Titanium exhaust pipe.\u003c\/p\u003e\n\u003cp\u003e\u003cstrong\u003eFeatures:\u003c\/strong\u003e\u003c\/p\u003e\n\u003cp\u003eLaser-cut giving a precise angle every time.\u003c\/p\u003e\n\u003cp\u003eUltrasonically cleaned for out of the packet welding.\u003c\/p\u003e\n\u003cp\u003eHand Packed.\u003c\/p\u003e\n\u003cp\u003e \u003c\/p\u003e\n\u003cp\u003eThe biggest advantage of a pie cut bend is being able to change direction as you please, engine bays are Becoming more jam-packed, so it's necessary for you the fabricator to be able to work around any obstacle.   \u003c\/p\u003e\n\u003cp\u003e \u003c\/p\u003e\n\u003cp\u003e\u003cstrong\u003eYou\u003c\/strong\u003e\u003cspan\u003e will benefit immediately from the time and money you save using pre-made pie cuts in your fabrication \u0026amp; welding jobs.\u003c\/span\u003e\u003c\/p\u003e\n\u003cp\u003e\u003cbr\u003e\u003c\/p\u003e\n\u003cp\u003e \u003c\/p\u003e\n\u003cp\u003e \u003c\/p\u003e","image":{"created_at":"2018-10-16T21:29:50+10:00","alt":"Titanium Pie Cuts Lobster Back Bends Elbows Grade 2 Ti","width":1500,"height":999,"src":"\/\/bendbrothers.us\/cdn\/shop\/collections\/titanium-pie-cuts.jpg?v=1539689390"}},{"id":392462008566,"handle":"trade-all","title":"Trade all","updated_at":"2023-12-05T19:50:02+10:00","body_html":"","published_at":"2022-03-28T11:57:41+10:00","sort_order":"best-selling","template_suffix":"","disjunctive":false,"rules":[{"column":"tag","relation":"equals","condition":"Trade-all"}],"published_scope":"web"},{"id":392462041334,"handle":"trade-gold","title":"Trade gold","updated_at":"2023-12-05T19:50:02+10:00","body_html":"","published_at":"2022-03-28T11:58:09+10:00","sort_order":"best-selling","template_suffix":"","disjunctive":false,"rules":[{"column":"tag","relation":"equals","condition":"Tradegold"}],"published_scope":"web"},{"id":392461746422,"handle":"trade-products","title":"Trade products","updated_at":"2023-12-05T19:50:02+10:00","body_html":"","published_at":"2022-03-28T12:10:26+10:00","sort_order":"best-selling","template_suffix":"","disjunctive":false,"rules":[{"column":"tag","relation":"equals","condition":"Trade"}],"published_scope":"web"}]