---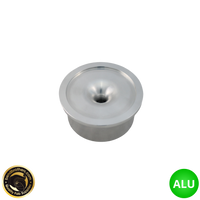 2.5" (63mm) V-Band Back Purge Heat Sink Cap
Bend Brothers
V-Band purge caps help you speed up your welding workflow by simplifying the back purge process.
Designed to cover all v-band variations*, these purge caps will fit male/female lipped flanges & standard flat face v-bands while also acting as a heatsink to reduce warping of the flange.
Designed by In-House Fabrication and manufactured in Australia from CNC machined Aluminium for ultimate longevity.
 *Inner recess diameter: 68mm
Product:  2.5" (63mm) V-Band Back Purge Cap 
Material: 6061 Aluminium
Dimensions: 82x82x30mm
Weight: 300 grams
What You Get: 1x V-band back purge cap, 1x 1/8 NPT hose barb.
---
You might also like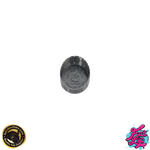 Fat Lip Collective
{"id":7545984614646,"title":"1.5\" (38mm) Pie Cut Template Stencil | Made For 9° Pie Cuts","handle":"1-5-38mm-pie-cut-template-stencil-made-for-9-pie-cuts","description":"\u003ch1\u003e\u003cbr\u003e\u003c\/h1\u003e\n\u003ch1\u003ePie Cut Stencil's are designed to work with Bend Brothers \u003ca href=\"https:\/\/bendbrothers.com.au\/collections\/304-ss-pie-cuts\" title=\"Stainless Steel Pie Cut kits for pie cut exhausts, pie cut intercooler piping, tight 1D pie cut bends\"\u003epie cuts\u003c\/a\u003e, allowing you to stencil your clocking degree marks onto your metal pie cuts to exactly re-create your template\u003c\/h1\u003e\n\u003ch2\u003eEach stencil fits one pie cut inside to mark your individual degree marks\u003c\/h2\u003e\n\u003cp\u003e \u003c\/p\u003e\n\u003ch3 class=\"p2\"\u003eProduct: 1.5\" (38mm) Pie Cut Template Stencil\u003c\/h3\u003e\n\u003ch3 class=\"p2\"\u003eMaterial: 3D Printed Nylon \u003c\/h3\u003e\n\u003ch3 class=\"p2\"\u003eMade For Bend Brothers Pie Cuts: 4.5° Per Side = 9° Total Per Slice\u003c\/h3\u003e\n\u003ch3 class=\"p2\"\u003eTotal Quantity: 1x Stencil, 1x fine tip \u003ca href=\"https:\/\/www.sharpie.com\/all-markers\/classic\/fine\/SHFineBlackFine\" title=\"Fine Tip Black Sharpie Marker Pen\" target=\"_blank\"\u003eSharpie\u003c\/a\u003e\n\u003c\/h3\u003e\n\u003ch3 class=\"p2\"\u003e\n\u003cspan class=\"s1\"\u003e\u003c\/span\u003eWhat you get: 1x pie cut stencil \u0026amp; 1x fine tip sharpie marker\u003c\/h3\u003e","published_at":"2022-02-18T16:46:04+10:00","created_at":"2022-01-26T07:31:27+10:00","vendor":"Fat Lip Collective","type":"Pie Cut Template Kit","tags":["1.5\"","38mm","Fabrication Tools","lobster back","Lobsterback","Pie cut","pie cuts","Tight radius","Trade-all"],"price":800,"price_min":800,"price_max":800,"available":false,"price_varies":false,"compare_at_price":null,"compare_at_price_min":0,"compare_at_price_max":0,"compare_at_price_varies":false,"variants":[{"id":42484999094518,"title":"Default Title","option1":"Default Title","option2":null,"option3":null,"sku":"FL04038","requires_shipping":true,"taxable":true,"featured_image":null,"available":false,"name":"1.5\" (38mm) Pie Cut Template Stencil | Made For 9° Pie Cuts","public_title":null,"options":["Default Title"],"price":800,"weight":500,"compare_at_price":null,"inventory_quantity":0,"inventory_management":"shopify","inventory_policy":"deny","barcode":"","requires_selling_plan":false,"selling_plan_allocations":[]}],"images":["\/\/bendbrothers.us\/cdn\/shop\/products\/1.5-38mm-Pie-Cut-Template.png?v=1661750828"],"featured_image":"\/\/bendbrothers.us\/cdn\/shop\/products\/1.5-38mm-Pie-Cut-Template.png?v=1661750828","options":["Title"],"media":[{"alt":null,"id":30249204547830,"position":1,"preview_image":{"aspect_ratio":1.0,"height":2048,"width":2048,"src":"\/\/bendbrothers.us\/cdn\/shop\/products\/1.5-38mm-Pie-Cut-Template.png?v=1661750828"},"aspect_ratio":1.0,"height":2048,"media_type":"image","src":"\/\/bendbrothers.us\/cdn\/shop\/products\/1.5-38mm-Pie-Cut-Template.png?v=1661750828","width":2048}],"requires_selling_plan":false,"selling_plan_groups":[],"content":"\u003ch1\u003e\u003cbr\u003e\u003c\/h1\u003e\n\u003ch1\u003ePie Cut Stencil's are designed to work with Bend Brothers \u003ca href=\"https:\/\/bendbrothers.com.au\/collections\/304-ss-pie-cuts\" title=\"Stainless Steel Pie Cut kits for pie cut exhausts, pie cut intercooler piping, tight 1D pie cut bends\"\u003epie cuts\u003c\/a\u003e, allowing you to stencil your clocking degree marks onto your metal pie cuts to exactly re-create your template\u003c\/h1\u003e\n\u003ch2\u003eEach stencil fits one pie cut inside to mark your individual degree marks\u003c\/h2\u003e\n\u003cp\u003e \u003c\/p\u003e\n\u003ch3 class=\"p2\"\u003eProduct: 1.5\" (38mm) Pie Cut Template Stencil\u003c\/h3\u003e\n\u003ch3 class=\"p2\"\u003eMaterial: 3D Printed Nylon \u003c\/h3\u003e\n\u003ch3 class=\"p2\"\u003eMade For Bend Brothers Pie Cuts: 4.5° Per Side = 9° Total Per Slice\u003c\/h3\u003e\n\u003ch3 class=\"p2\"\u003eTotal Quantity: 1x Stencil, 1x fine tip \u003ca href=\"https:\/\/www.sharpie.com\/all-markers\/classic\/fine\/SHFineBlackFine\" title=\"Fine Tip Black Sharpie Marker Pen\" target=\"_blank\"\u003eSharpie\u003c\/a\u003e\n\u003c\/h3\u003e\n\u003ch3 class=\"p2\"\u003e\n\u003cspan class=\"s1\"\u003e\u003c\/span\u003eWhat you get: 1x pie cut stencil \u0026amp; 1x fine tip sharpie marker\u003c\/h3\u003e"}
[{"id":77634666590,"handle":"all","title":"All","updated_at":"2023-12-05T18:50:02+10:00","body_html":"","published_at":"2018-10-01T09:38:24+10:00","sort_order":"best-selling","template_suffix":null,"disjunctive":false,"rules":[{"column":"variant_price","relation":"greater_than","condition":"0"}],"published_scope":"global"},{"id":161317224542,"handle":"fabrication-tools","title":"Fabrication Tools","updated_at":"2023-12-01T12:09:19+10:00","body_html":"Fabrication Tools","published_at":"2020-06-10T05:48:23+10:00","sort_order":"price-asc","template_suffix":"","disjunctive":false,"rules":[{"column":"tag","relation":"equals","condition":"Fabrication Tools"}],"published_scope":"global","image":{"created_at":"2020-06-24T13:04:08+10:00","alt":null,"width":1080,"height":1080,"src":"\/\/bendbrothers.us\/cdn\/shop\/collections\/3-_76mm_-Pie-Cut-Template-Front-2.jpg?v=1592967849"}},{"id":392462008566,"handle":"trade-all","title":"Trade all","updated_at":"2023-12-05T18:50:02+10:00","body_html":"","published_at":"2022-03-28T11:57:41+10:00","sort_order":"best-selling","template_suffix":"","disjunctive":false,"rules":[{"column":"tag","relation":"equals","condition":"Trade-all"}],"published_scope":"web"}]
Regular price

$8.00
—
Sold Out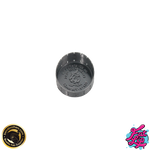 Fat Lip Collective
{"id":6643115983025,"title":"2\" (51mm) Pie Cut Template Stencil | Made For 9° Pie Cuts","handle":"2-51mm-pie-cut-template-stencil-made-for-9-pie-cuts","description":"\u003ch1\u003e\u003cbr\u003e\u003c\/h1\u003e\n\u003ch1\u003ePie Cut Stencil's are designed to work with Bend Brothers \u003ca href=\"https:\/\/bendbrothers.com.au\/collections\/304-ss-pie-cuts\" title=\"Stainless Steel Pie Cut kits for pie cut exhausts, pie cut intercooler piping, tight 1D pie cut bends\"\u003epie cuts\u003c\/a\u003e, allowing you to stencil your clocking degree marks on to your metal pie cuts to exactly re-create your template\u003c\/h1\u003e\n\u003ch2\u003eEach stencil fits one pie cut inside to mark your individual degree marks\u003c\/h2\u003e\n\u003cp\u003e \u003c\/p\u003e\n\u003ch3 class=\"p2\"\u003eProduct: 2\" (51mm) Pie Cut Template Stencil\u003c\/h3\u003e\n\u003ch3 class=\"p2\"\u003eMaterial: 3D Printed Nylon \u003c\/h3\u003e\n\u003ch3 class=\"p2\"\u003eMade For Bend Brothers Pie Cuts: 4.5° Per Side = 9° Total Per Slice\u003c\/h3\u003e\n\u003ch3 class=\"p2\"\u003eTotal Quantity: 1x Stencil, 1x fine tip \u003ca href=\"https:\/\/www.sharpie.com\/all-markers\/classic\/fine\/SHFineBlackFine\" title=\"Fine Tip Black Sharpie Marker Pen\" target=\"_blank\"\u003eSharpie\u003c\/a\u003e\n\u003c\/h3\u003e\n\u003ch3 class=\"p2\"\u003e\n\u003cspan class=\"s1\"\u003e\u003c\/span\u003eWhat you get: 1x pie cut stencil \u0026amp; 1x fine tip sharpie marker\u003c\/h3\u003e","published_at":"2021-04-08T06:33:55+10:00","created_at":"2021-04-08T06:31:56+10:00","vendor":"Fat Lip Collective","type":"Pie Cut Template Kit","tags":["2\"","51mm","Fabrication Tools","lobster back","Lobsterback","Pie cut","pie cuts","Tight radius","Trade-all"],"price":900,"price_min":900,"price_max":900,"available":false,"price_varies":false,"compare_at_price":null,"compare_at_price_min":0,"compare_at_price_max":0,"compare_at_price_varies":false,"variants":[{"id":39576094638257,"title":"Default Title","option1":"Default Title","option2":null,"option3":null,"sku":"FL04051","requires_shipping":true,"taxable":true,"featured_image":null,"available":false,"name":"2\" (51mm) Pie Cut Template Stencil | Made For 9° Pie Cuts","public_title":null,"options":["Default Title"],"price":900,"weight":500,"compare_at_price":null,"inventory_quantity":0,"inventory_management":"shopify","inventory_policy":"deny","barcode":"","requires_selling_plan":false,"selling_plan_allocations":[]}],"images":["\/\/bendbrothers.us\/cdn\/shop\/products\/2-51mm-Pie-Cut-Template.png?v=1661750960"],"featured_image":"\/\/bendbrothers.us\/cdn\/shop\/products\/2-51mm-Pie-Cut-Template.png?v=1661750960","options":["Title"],"media":[{"alt":null,"id":30249221521654,"position":1,"preview_image":{"aspect_ratio":1.0,"height":2048,"width":2048,"src":"\/\/bendbrothers.us\/cdn\/shop\/products\/2-51mm-Pie-Cut-Template.png?v=1661750960"},"aspect_ratio":1.0,"height":2048,"media_type":"image","src":"\/\/bendbrothers.us\/cdn\/shop\/products\/2-51mm-Pie-Cut-Template.png?v=1661750960","width":2048}],"requires_selling_plan":false,"selling_plan_groups":[],"content":"\u003ch1\u003e\u003cbr\u003e\u003c\/h1\u003e\n\u003ch1\u003ePie Cut Stencil's are designed to work with Bend Brothers \u003ca href=\"https:\/\/bendbrothers.com.au\/collections\/304-ss-pie-cuts\" title=\"Stainless Steel Pie Cut kits for pie cut exhausts, pie cut intercooler piping, tight 1D pie cut bends\"\u003epie cuts\u003c\/a\u003e, allowing you to stencil your clocking degree marks on to your metal pie cuts to exactly re-create your template\u003c\/h1\u003e\n\u003ch2\u003eEach stencil fits one pie cut inside to mark your individual degree marks\u003c\/h2\u003e\n\u003cp\u003e \u003c\/p\u003e\n\u003ch3 class=\"p2\"\u003eProduct: 2\" (51mm) Pie Cut Template Stencil\u003c\/h3\u003e\n\u003ch3 class=\"p2\"\u003eMaterial: 3D Printed Nylon \u003c\/h3\u003e\n\u003ch3 class=\"p2\"\u003eMade For Bend Brothers Pie Cuts: 4.5° Per Side = 9° Total Per Slice\u003c\/h3\u003e\n\u003ch3 class=\"p2\"\u003eTotal Quantity: 1x Stencil, 1x fine tip \u003ca href=\"https:\/\/www.sharpie.com\/all-markers\/classic\/fine\/SHFineBlackFine\" title=\"Fine Tip Black Sharpie Marker Pen\" target=\"_blank\"\u003eSharpie\u003c\/a\u003e\n\u003c\/h3\u003e\n\u003ch3 class=\"p2\"\u003e\n\u003cspan class=\"s1\"\u003e\u003c\/span\u003eWhat you get: 1x pie cut stencil \u0026amp; 1x fine tip sharpie marker\u003c\/h3\u003e"}
[{"id":77634666590,"handle":"all","title":"All","updated_at":"2023-12-05T18:50:02+10:00","body_html":"","published_at":"2018-10-01T09:38:24+10:00","sort_order":"best-selling","template_suffix":null,"disjunctive":false,"rules":[{"column":"variant_price","relation":"greater_than","condition":"0"}],"published_scope":"global"},{"id":161317224542,"handle":"fabrication-tools","title":"Fabrication Tools","updated_at":"2023-12-01T12:09:19+10:00","body_html":"Fabrication Tools","published_at":"2020-06-10T05:48:23+10:00","sort_order":"price-asc","template_suffix":"","disjunctive":false,"rules":[{"column":"tag","relation":"equals","condition":"Fabrication Tools"}],"published_scope":"global","image":{"created_at":"2020-06-24T13:04:08+10:00","alt":null,"width":1080,"height":1080,"src":"\/\/bendbrothers.us\/cdn\/shop\/collections\/3-_76mm_-Pie-Cut-Template-Front-2.jpg?v=1592967849"}},{"id":404895006966,"handle":"tools","updated_at":"2023-12-01T12:09:19+10:00","published_at":"2023-05-30T13:22:22+10:00","sort_order":"best-selling","template_suffix":"","published_scope":"global","title":"Tools","body_html":""},{"id":392462008566,"handle":"trade-all","title":"Trade all","updated_at":"2023-12-05T18:50:02+10:00","body_html":"","published_at":"2022-03-28T11:57:41+10:00","sort_order":"best-selling","template_suffix":"","disjunctive":false,"rules":[{"column":"tag","relation":"equals","condition":"Trade-all"}],"published_scope":"web"}]
Regular price

$9.00
—
Sold Out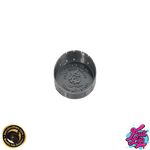 Fat Lip Collective
{"id":4620098699358,"title":"2.5\" (63mm) Pie Cut Template Stencil | Made For 9° Pie Cuts","handle":"2-5-63mm-pie-cut-template-stencil-made-for-9-pie-cuts","description":"\u003ch1\u003e\u003cbr\u003e\u003c\/h1\u003e\n\u003ch1\u003ePie Cut Stencil's are designed to work with Bend Brothers \u003ca href=\"https:\/\/bendbrothers.com.au\/collections\/304-ss-pie-cuts\" title=\"Stainless Steel Pie Cut kits for pie cut exhausts, pie cut intercooler piping, tight 1D pie cut bends\"\u003epie cuts\u003c\/a\u003e, allowing you to stencil your clocking degree marks on to your metal pie cuts to exactly re-create your template\u003c\/h1\u003e\n\u003ch2\u003eEach stencil fits one pie cut inside to mark your individual degree marks\u003c\/h2\u003e\n\u003cp\u003e \u003c\/p\u003e\n\u003ch3 class=\"p2\"\u003eProduct: 2.5\" (63mm) Pie Cut Template Stencil\u003c\/h3\u003e\n\u003ch3 class=\"p2\"\u003eMaterial: 3D Printed Nylon \u003c\/h3\u003e\n\u003ch3 class=\"p2\"\u003eMade For Bend Brothers Pie Cuts: 4.5° Per Side = 9° Total Per Slice\u003c\/h3\u003e\n\u003ch3 class=\"p2\"\u003eTotal Quantity: 1x Stencil, 1x fine tip \u003ca href=\"https:\/\/www.sharpie.com\/all-markers\/classic\/fine\/SHFineBlackFine\" target=\"_blank\" title=\"Fine Tip Black Sharpie Marker Pen\" rel=\"noopener noreferrer\"\u003eSharpie\u003c\/a\u003e\n\u003c\/h3\u003e\n\u003ch3 class=\"p2\"\u003e\n\u003cspan class=\"s1\"\u003e\u003c\/span\u003eWhat you get: 1x pie cut stencil \u0026amp; 1x fine tip sharpie marker\u003c\/h3\u003e","published_at":"2020-06-11T15:00:15+10:00","created_at":"2020-06-10T10:46:23+10:00","vendor":"Fat Lip Collective","type":"Pie Cut Template Kit","tags":["2.5\"","Fabrication Tools","lobster back","Lobsterback","Pie cut","pie cuts","Tight radius","Trade-all"],"price":1000,"price_min":1000,"price_max":1000,"available":true,"price_varies":false,"compare_at_price":null,"compare_at_price_min":0,"compare_at_price_max":0,"compare_at_price_varies":false,"variants":[{"id":31961165365342,"title":"Default Title","option1":"Default Title","option2":null,"option3":null,"sku":"FL04063","requires_shipping":true,"taxable":true,"featured_image":null,"available":true,"name":"2.5\" (63mm) Pie Cut Template Stencil | Made For 9° Pie Cuts","public_title":null,"options":["Default Title"],"price":1000,"weight":500,"compare_at_price":null,"inventory_quantity":1,"inventory_management":"shopify","inventory_policy":"deny","barcode":"","requires_selling_plan":false,"selling_plan_allocations":[]}],"images":["\/\/bendbrothers.us\/cdn\/shop\/products\/2.5-63mm-Pie-Cut-Template.png?v=1661750973"],"featured_image":"\/\/bendbrothers.us\/cdn\/shop\/products\/2.5-63mm-Pie-Cut-Template.png?v=1661750973","options":["Title"],"media":[{"alt":null,"id":30249222865142,"position":1,"preview_image":{"aspect_ratio":1.0,"height":2048,"width":2048,"src":"\/\/bendbrothers.us\/cdn\/shop\/products\/2.5-63mm-Pie-Cut-Template.png?v=1661750973"},"aspect_ratio":1.0,"height":2048,"media_type":"image","src":"\/\/bendbrothers.us\/cdn\/shop\/products\/2.5-63mm-Pie-Cut-Template.png?v=1661750973","width":2048}],"requires_selling_plan":false,"selling_plan_groups":[],"content":"\u003ch1\u003e\u003cbr\u003e\u003c\/h1\u003e\n\u003ch1\u003ePie Cut Stencil's are designed to work with Bend Brothers \u003ca href=\"https:\/\/bendbrothers.com.au\/collections\/304-ss-pie-cuts\" title=\"Stainless Steel Pie Cut kits for pie cut exhausts, pie cut intercooler piping, tight 1D pie cut bends\"\u003epie cuts\u003c\/a\u003e, allowing you to stencil your clocking degree marks on to your metal pie cuts to exactly re-create your template\u003c\/h1\u003e\n\u003ch2\u003eEach stencil fits one pie cut inside to mark your individual degree marks\u003c\/h2\u003e\n\u003cp\u003e \u003c\/p\u003e\n\u003ch3 class=\"p2\"\u003eProduct: 2.5\" (63mm) Pie Cut Template Stencil\u003c\/h3\u003e\n\u003ch3 class=\"p2\"\u003eMaterial: 3D Printed Nylon \u003c\/h3\u003e\n\u003ch3 class=\"p2\"\u003eMade For Bend Brothers Pie Cuts: 4.5° Per Side = 9° Total Per Slice\u003c\/h3\u003e\n\u003ch3 class=\"p2\"\u003eTotal Quantity: 1x Stencil, 1x fine tip \u003ca href=\"https:\/\/www.sharpie.com\/all-markers\/classic\/fine\/SHFineBlackFine\" target=\"_blank\" title=\"Fine Tip Black Sharpie Marker Pen\" rel=\"noopener noreferrer\"\u003eSharpie\u003c\/a\u003e\n\u003c\/h3\u003e\n\u003ch3 class=\"p2\"\u003e\n\u003cspan class=\"s1\"\u003e\u003c\/span\u003eWhat you get: 1x pie cut stencil \u0026amp; 1x fine tip sharpie marker\u003c\/h3\u003e"}
[{"id":77634666590,"handle":"all","title":"All","updated_at":"2023-12-05T18:50:02+10:00","body_html":"","published_at":"2018-10-01T09:38:24+10:00","sort_order":"best-selling","template_suffix":null,"disjunctive":false,"rules":[{"column":"variant_price","relation":"greater_than","condition":"0"}],"published_scope":"global"},{"id":161317224542,"handle":"fabrication-tools","title":"Fabrication Tools","updated_at":"2023-12-01T12:09:19+10:00","body_html":"Fabrication Tools","published_at":"2020-06-10T05:48:23+10:00","sort_order":"price-asc","template_suffix":"","disjunctive":false,"rules":[{"column":"tag","relation":"equals","condition":"Fabrication Tools"}],"published_scope":"global","image":{"created_at":"2020-06-24T13:04:08+10:00","alt":null,"width":1080,"height":1080,"src":"\/\/bendbrothers.us\/cdn\/shop\/collections\/3-_76mm_-Pie-Cut-Template-Front-2.jpg?v=1592967849"}},{"id":404895006966,"handle":"tools","updated_at":"2023-12-01T12:09:19+10:00","published_at":"2023-05-30T13:22:22+10:00","sort_order":"best-selling","template_suffix":"","published_scope":"global","title":"Tools","body_html":""},{"id":392462008566,"handle":"trade-all","title":"Trade all","updated_at":"2023-12-05T18:50:02+10:00","body_html":"","published_at":"2022-03-28T11:57:41+10:00","sort_order":"best-selling","template_suffix":"","disjunctive":false,"rules":[{"column":"tag","relation":"equals","condition":"Trade-all"}],"published_scope":"web"}]